SportsNation Blog Archives

Indiana Hoosiers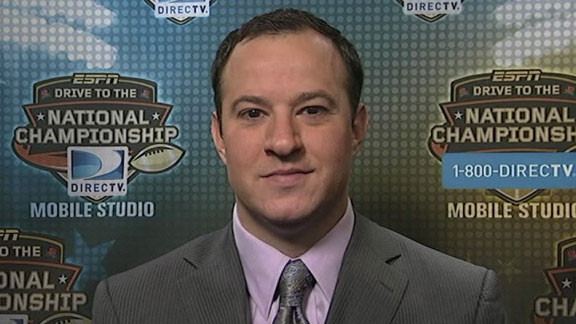 The Big Ten has settled a lot of issues when it comes to the league's future. It will have a new team when Nebraska joins next season. It will have a championship game, perhaps as early as next season to welcome the Cornhuskers. (If you want SportsNation's advice on the site, almost nothing would be cooler than Lambeau Field.) The conference is even close to figuring out schedules, with commissioner Jim Delaney hinting at nine conference games.
One thing conspicuously missing from the grand plan? What do we call it?
Some cute design work with the logo -- some people see an "11" between the words, while others see a rabbit -- kept things in check when the league had 11 teams, but a 12-team league can't be called the Big Ten, right? The Pac-10 solved the dilemma the easy way, but unless the Big Ten and Big 12 simply trade names, it's a little trickier for them.
What do you think it should be called?
Chris (DC)
If you're Jim Delany, where are you going to host the championship game?
Big Ten blogger Adam Rittenberg
Chris, I'd look at the SEC's model and see if there's once facility that makes the most sense. If not, I'd certainly be open to a rotation. Big Ten fans will travel to this game, and moving it between places like Indy, Detroit, Chicago and Cleveland wouldn't be too tough logistically. I'd also consider the Green Bay option, although I'd have a long list of questions to ask the Packers before going through with it. Full transcript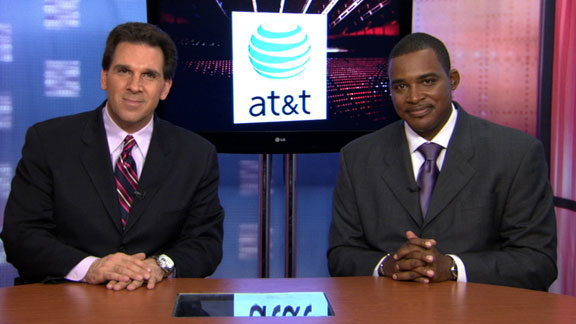 Dollar Stores. Super 8 Motels. The Six Million Dollar Man. We get that names involving numbers aren't always accurate to the last decimal. But if the Big Ten is going to expand to 12 teams, we need to come up with a new name. And we're pretty sure the Big 12 is taken.
Not surprisingly, Big Ten expansion is a hot topic in SportsNation blogs.
"The University of Chicago will remain as the school "where fun comes to die" and will not return to Division I athletics. The University of Notre Dame needs more time to rebuild, and if it were asked to join, ND would merely become the Big Ten's Catholic counterpart to Indiana. This would not improve the Big Ten's current reputation as underachievers on the national gridiron. ... Also, given its location near the Ohio border, Pitt would add to the legitimacy of Penn State's membership in a conference otherwise based entirely in the Upper Midwest." -- Read GMU_OSU_Fan's full post.
"I do like the idea of the Big Ten adding another team. However, I would like that team to be Notre Dame ... or forget it. I think a Big 12 team (save Iowa State) would bring something to the table, as well, i.e. Missouri. But aside from the fact that they won't come to us, Mizzou is a bit too far away." -- Read nunyabiz81's full post.
Andrew (Nashville)
Let's play conference dominos! If the Big 10's newly announced expanision takes a Big East team, who joins the Big East? If they take Missouri, does the Big 12 replace them with T.C.U.?
Graham Watson

That's what I was telling Adam Rittenberg yesterday. It seems like the logical move. Full transcript
Paul (Dothan, AL)
I've been hearing how the Big 10 wants to expand to 12 teams. How would that affect conference realignment in the Non-AQ conferences?
Graham Watson

It just depends who it is. If it's Pitt, then probably East Carolina or Southern Miss would be a favorite to go to the Big East. If it's Missouri, then maybe TCU heads to the Big 12... So yeah, the non-AQs would be affected in some way. With C-USA, it might present an interesting opportunity for a MAC team to move to C-USA and put the MAC back at 12 teams. Full transcript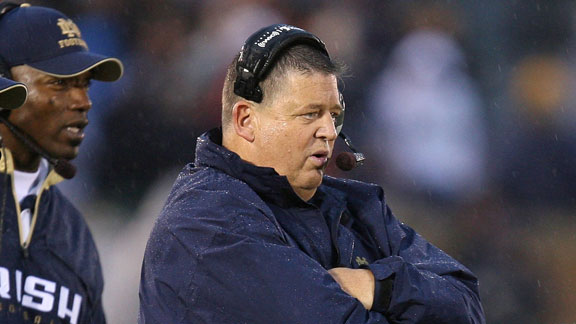 It won't be an easy weekend for BCS Cinderellas, even though they're all playing at home. Cincinnati faces No. 25 West Virginia, TCU gets the pressure of GameDay and No. 16 Utah, and Boise State deals with a surprising 7-3 Idaho (and a visiting AD who doesn't like to fly on planes with Broncos markings).