SportsNation Blog Archives

Curtis Granderson
If the Yankees are going to start hitting three grand slams every night, something they became the first team in the history of Major League Baseball to do in Thursday's rout of the A's, it doesn't much matter who pitches for them. Well, as long as it isn't Carl Pavano. But did that record night overshadow an outing from Phil Hughes that spells trouble?
"This record will be broken soon. We just need more teams with a $200M payroll so that everyone is on a level playing field." -- SN commenter Michel67576
"Reds fan here. Congrats, Yanks! Three grand slams is amazing! I couldn't even do that on PS2." -- SN commenter HeatBeatDaBullsLMAO
---
History or Hughes story?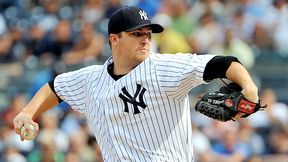 Doing anything for the first time is impressive, but is Phil Hughes giving up seven hits and six earned runs in 2⅔ innings a bigger deal in the long run?

---
Who will be around in October?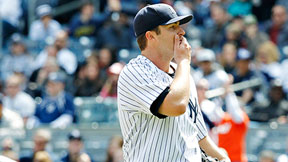 At least Hughes didn't pick any fights with Joe Girardi, but he did put the brakes on what had been a good August. Is he a pitcher the Yankees can count on?

---
Part of Granderson's stump speech?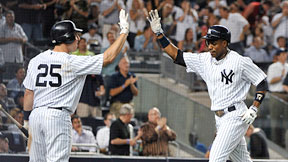 Lest we give the slams short shrift, did Curtis Granderson's part in the trifecta highlight his case (.969 OPS, 36 HR, 103 RBIs, 24 SB) for being the team's MVP?

Short of Lucy pulling away the football as you prepare to kick a field goal, it's difficult to imagine many more embarrassing or depressing ways to lose a game than by getting picked off first base on the fake-to-third move that (almost) never works. That fate befell Curtis Granderson on Tuesday night, providing the final out in a 6-4 loss to the Angels.
"Was Girardi behind Granderson's decision to try and steal second base with Teixeira batting and two outs in the ninth inning? Did Granderson do that on his own? Whoever was behind that decision should be benched. If it was Girardi, he should just watch the games from his office in the clubhouse." -- SN commenter kisssmee
---
Bad decision or bad timing?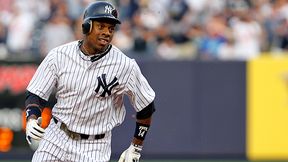 Embarrassing? You bet. Depressing? Yep. But with Granderson the potential tying run with two outs, was he wrong to try to get into scoring position?

---
Who really lost the game?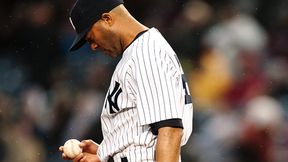 Granderson's gaffe ended the game, but only because the Angels claimed a two-run lead in the top of the ninth on a play almost as rare -- a home run off Mariano Rivera in Yankee Stadium.

---
Is there a wild-card race?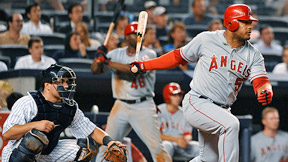 The Angels are right in the thick of the AL West race, but is overcoming a six-game deficit in the wild-card race also a manageable task?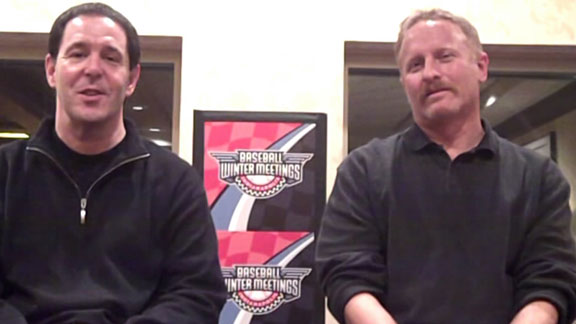 Unless you're a diehard Tigers fan or savored his occasional postseason television work (or his blog), chances are you're hearing a lot more about Curtis Granderson this week than, well, ever before. Granderson, who hit 30 home runs for the Tigers last season, is apparently on the verge of heading to the Bronx in a three-team deal to either replace or join free agent Johnny Damon.
The NFL may be king in this country, but when it comes to offseason interest, SportsNation says MLB is on equal footing with its gridiron peer. And that leads to an obvious question. With seemingly so few teams actually in contention to win once pitches start being thrown, is baseball's hot-stove season actually more interesting than its regular season?
And for those looking for a little more insight on Granderson, we're here for you. If by insight, you mean his Wrestlemania memories and favorite foods. If you insist on the baseball stuff, Keith Law chats Thursday at 1 p.m. ET.
Craig (Norwich, CT)
I've been a big fan of yours ever since I found out that you are a pro wrestling fan, and I was just wondering how much fun WrestleMania 23 really was. It must have been such a great time.
Curtis Granderson

I got a chance to sit ringside. To be there in front of 80,000 people and be inches from the whole show, was one of the best times I've had. It didn't stop from the start to the end. They delivered and satisfied the whole time. Full transcript from April 13, 2007
Jeffrey (Rochester)
What's your favorite thing to do on a road trip? Do you have any spots in certain cities that you have to visit?
Curtis Granderson

The food in every city, I look forward to. KC for the ribs, Seattle for the fish and chips. Chicago for the pizza. Baltimore for the crab cakes. My big thing is getting the food that a city is known for. I love to eat. Full transcript from April 13, 2007
Five teams woke up Monday with at least 42 wins to their credit. One of them definitely won't make the playoffs. Don't worry, Tigers fans; we're not harshing your buzz just yet (although, come to think of it, 36 home runs from Brandon Inge and Curtis Granderson ... seriously?).
Instead, the math points to the AL East, where the Red Sox lead, the Yankees and Rays are rolling once again and the Blue Jays aren't exactly falling off the pace. So in the wake of the AL's domination of interleague play, how many of baseball's best teams reside in the same division?