SportsNation Blog Archives

Roddy White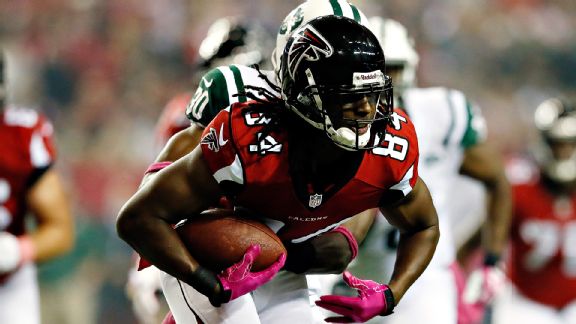 Kevin C. Cox/Getty ImagesRoddy White is paying up -- and then some -- on his Duke-Mercer Twitter "bet."
The Roddy White/Duke-Mercer Twitter saga finally has been resolved. As hashed out on the social media site and later confirmed by a team official, the Atlanta Falcons receiver will give fan Dylan Hoyt a hefty payout after Mercer beat Duke in the NCAA tournament last week. (White initially said he would give Hoyt tickets to one game, despite offering season tickets on Twitter if the Bears beat the Blue Devils.)
@roddywhiteTV that'd be awesome brother and more than I could ask for! But hey seriously what happened to ya team? Lol #GoMercer

— Dylan Hoyt (@DHoyt77) March 27, 2014
@DHoyt77 don't worry we will be back next year and I hope to see mercer again lol

— Roddy White (@roddywhiteTV) March 27, 2014
I tried telling y'all @roddywhiteTV was a good guy in the end!! Couldn't ever imagine something this awesome! #RiseUp

— Dylan Hoyt (@DHoyt77) March 27, 2014
To the parents on here that I am your kids role model let them know I am a man of my word because they actually do matter to me

— Roddy White (@roddywhiteTV) March 27, 2014
Clearly, Hoyt is (understandably) pleased with the result. What do you make of it all?
Roddy White pay Twitter bet?
Perhaps it was in jest, perhaps it wasn't, but Roddy White's Twitter bet shows that the NFL makes headlines no matter the type of story. White, an ever-confident Duke fan, responded to one of his followers saying he would give the fan season tickets to the Falcons if Mercer, a 14 seed, beat Duke, a 3 seed, in the first round of the NCAA tournament. As we now know, the Bears upset the Blue Devils and the Twitter-verse demanded White pay up, and his response was to give up tickets to this year's Chicago-Atlanta game. Did White make good on his bet? Was this even a real bet?