SportsNation Blog Archives

Green Bay Packers
Statistically, two is not a trend. But we're calling it anyway:
2014 is the Year of the Jump-Kick.
First there was Antonio Brown of the Pittsburgh Steelers planting a foot on the face mask of Cleveland Browns punter Spencer Lanning (which, admittedly, drew a fine):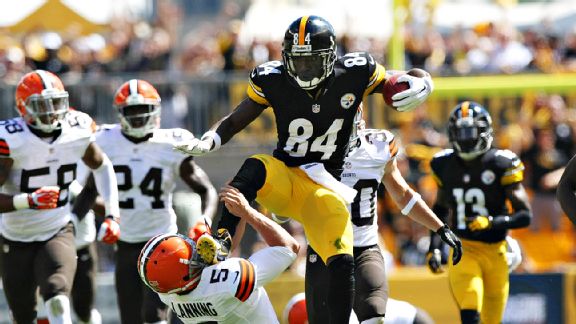 Jason Bridge/USA TODAY SportsSpencer Lanning found out what it feels like to be punted when he tried to tackle Antonio Brown.
On Sunday night, the Green Bay Packers' Jarrett Boykin (perhaps) one-upped Brown by getting a leg to the ball before Chicago Bears punter Pat O'Donnell could kick it: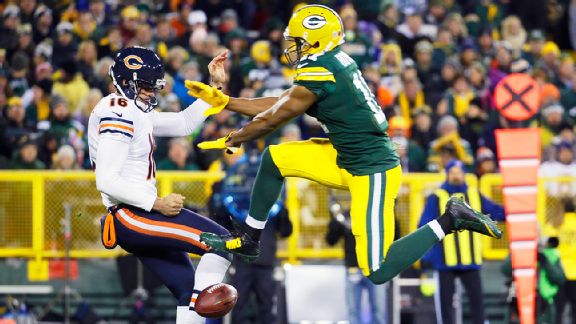 AP Images/Morry Gash
Three unbeatens left in NFL
We're three whole weeks into the 2014 NFL season, and only three teams haven't lost. The final unbeatens: Cincinnati Bengals, Arizona Cardinals and Philadelphia Eagles, all winning teams from 2013, but none exactly thought to be sure-fire contenders before the season. On the other end, a host of playoff teams from last season are just 1-2. What do you make of it all?
AP Photo/Stephen Brashear

NFL is back; will Seattle repeat?

The Seattle Seahawks started this season the way they ended the last one: with an emphatic -- albeit not quite as dramatic -- win over a talented team with a star quarterback. Instead of embarrassing the Denver Broncos like in the Super Bowl, this time Seattle beat the Green Bay Packers 36-16 in the NFL's first game of 2014. Is this a sign that the Seahawks are in for a repeat?