SportsNation Blog Archives

Johnathan Joseph
Darrelle Revis, the NFL's premier cornerback for several recent seasons, relocated to Tampa in the offseason. Ed Reed, long one of the league's top safeties, also moved. Troy Polamalu, another standout defensive back, stayed put as he attempts to fight off recent injury issues. Are these three stalwarts still the league's best? Or has football's younger DB generation taken over? Click on the images below to set your rankings!
Rank 'Em: MVP | QBs | RBs | WRs | TEs | DLs | LBs | Offensive ROY | Defensive ROY


NFL DBs in 2013
Champ Bailey

Champ Bailey
Broncos
2012: 66 tackles, 2 INT

Eric Berry

Eric Berry
Chiefs
2012: 86 tackles, INT
Jairus Byrd

Jairus Byrd
Bills
2012: 76 tackles, 4 FF, 5 INT
Antonio Cromartie

Antonio Cromartie
Jets
2012: 35 tackles, 3 INT
Brandon Flowers

Brandon Flowers
Chiefs
2012: 48 tackles, sack, 3 INT
Dashon Goldson

Dashon Goldson
Buccaneers
2012: 69 tackles, FF, 3 INT
Joe Haden

Joe Haden
Browns
2012: 51 tackles, FF, 3 INT
Johnathan Joseph

Johnathan Joseph
Texans
2012: 57 tackles, 2 INT
Patrick Peterson

Patrick Peterson
Cardinals
2012: 55 tackles, 7 INT
Troy Polamalu

Troy Polamalu
Steelers
2012: 34 tackles, sack, INT
Ed Reed

Ed Reed
Texans
2012: 58 tackles, 4 INT
Darrelle Revis

Darrelle Revis
Buccaneers
2012: 11 tackles, FF, INT
Richard Sherman

Richard Sherman
Seahawks
2012: 64 tackles, 3 FF, sack, 8 INT
Earl Thomas

Earl Thomas
Seahawks
2012: 66 tackles, FF, 3 INT

Charles Tillman

Charles Tillman
Bears
2012: 86 tackles, 10 FF, 3 INT
Eric Weddle

Eric Weddle
Chargers
2012: 97 tackles, sack, 2 FF, 3 INT
Your Rankings
1.

2.

3.

4.

5.

6.

7.

8.

9.

10.

11.

12.

13.

14.

15.

16.

Tags:
SportsNation Rank, NFL, Denver Broncos, Champ Bailey, Kansas City Chiefs, Eric Berry, Buffalo Bills, Jairus Byrd, New York Jets, Antonio Cromartie, Brandon Flowers, Joe Haden, Cleveland Browns, Houston Texans, Johnathan Joseph, Arizona Cardinals, Patrick Peterson, Dashon Goldson, Tampa Bay Buccaneers, Troy Polamalu, Ed Reed, Darrelle Revis, Richard Sherman, Seattle Seahawks, Earl Thomas, Charles Tillman, Chicago Bears, Eric Weddle, San Diego Chargers

The player most consider the biggest prize in free agency remains unattached, but the Texans no longer appear among those on pins and needles. Rumored to be one of the top suitors for Nnamdi Asomugha, the Texans instead signed former Bengals cornerback Johnathan Joseph and former Bears safety Daniel Manning to help their beleaguered secondary.
More moves: Donovan McNabb | Albert Haynesworth | Kevin Kolb | Santonio Holmes | Matt Hasselbeck | Sidney Rice | Reggie Bush
"I'll take Daniel Manning and Johnathan Joseph over Nnamdi. I think this was close to best-case scenario for the Texans." -- SN commenter bobbydagreat
"Nnamdi was gonna cost too much and we need a safety too. Joseph is probably a top 8 corner in the league maybe top 5. He is definitely worth it." -- SN commenter 64bankside
---
Is Joseph a consolation prize?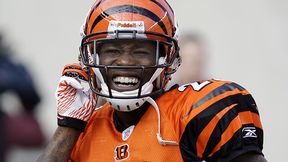 The Bengals will reportedly pay Joseph $48.75 million over five years, with $23.5 million guaranteed. Are they getting a poor man's Asomugha for the money?

---
Is the defense fixed?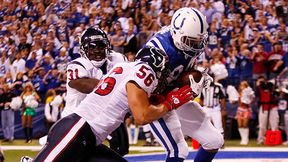 Let's make a list of the teams that gave up more yards than the Texans last season. You've got the Broncos, the Redskins ... and we're done.

---
What's the reality for Bengals?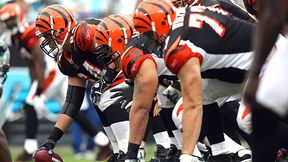 There's little doubt Chad Ochocinco is the more recognizable name departing the Bengals, but is the real loss the guy on the other side of the ball?

---
Who should Colts worry about?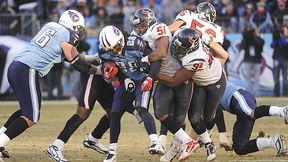 The Colts looked vulnerable last season at 10-6 but still won the AFC South. Meanwhile, the Titans and Texans finished tied for last at 6-10.

marcelluswiley

Marcellus Wiley


Photo: http://t.co/dPAnqnLHx3
33 minutes ago

marcelluswiley

Marcellus Wiley


Young Jevon Kearse...whoa! "@CMSPIRATE: @marcelluswiley most impressive pure athlete you played against"
35 minutes ago

marcelluswiley

Marcellus Wiley


Lil Wayne, not that close, and he's pulling away! "@DJSwecker: @marcelluswiley eminem or lil Wayne??"
36 minutes ago

marcelluswiley

Marcellus Wiley


He might get me-I'm horrible! But, I get picked 1st ALWAYS! 🏀 "@J_SWAY91: @marcelluswiley who would win in 1v1 basketball u or kellerman"
37 minutes ago

marcelluswiley

Marcellus Wiley


Toronto...if you've been, you know! 💃🍗👔💎 "@ricky93_: @marcelluswiley favorite city in the world and why!? (Excluding LA)"
39 minutes ago

marcelluswiley

Marcellus Wiley


Elements of Math...no numbers, all letters/words/symbols 😠 "@axelboada: @marcelluswiley what was the hardest class you took in college?"
41 minutes ago

marcelluswiley

Marcellus Wiley


HELL NAH! Not even close. #WhatIzYaIgnant "@sbogucki12: @marcelluswiley Would you trade your Columbia degree for a Super Bowl ring?"
44 minutes ago

marcelluswiley

Marcellus Wiley


Columbia, UCLA, Cal, ASU, St. Mary's were my top 5! "@bas3ball11: @marcelluswiley did you get recruited by other schools 4 college? By who?"
45 minutes ago

marcelluswiley

Marcellus Wiley


Duh, iPhone! 📞 "@DJSwecker: @marcelluswiley IPhone or android??"
48 minutes ago

marcelluswiley

Marcellus Wiley


😂preach & I'm not hydrated! "@BobbyOnealGibbs: @marcelluswiley @BddyJack Been tweeting more since u married. U must miss hittin them clubs!"
49 minutes ago

marcelluswiley

Marcellus Wiley


4/5 of those jugs 💦 "@noahmengie: @BddyJack @marcelluswiley most gallons of water in a day? http://t.co/pG2onpI3go"
50 minutes ago

marcelluswiley

Marcellus Wiley


Max Kellerwoman!!! 😂💃 "@MRIDRE: @marcelluswiley who's the hottest co-host you have ever worked with? @GlenoaksImaging"
51 minutes ago

marcelluswiley

Marcellus Wiley


James Blunt 😳 luv dude "@FooteSports: @marcelluswiley who's the singer you're most embarrassed to admit 2 ur boys that you absolutely love?"
52 minutes ago

marcelluswiley

Marcellus Wiley


😂 #ClipCityChipCity "@TerryGingles: @marcelluswiley here's one, a Clippers championship or a NFL football team in LA?... lol"
about an hour ago

marcelluswiley

Marcellus Wiley


Going to try to have 2-3 🙏 #DatBabies "@DJSwecker: @marcelluswiley is the baby factory closed for you? Or are you and the wifey gonna try"
about an hour ago

marcelluswiley

Marcellus Wiley


Spring Semester, sit on the steps & 👀 "@Louis_Hickman63: @marcelluswiley what is one thing u would tell someone looking into Columbia Unv?"
about an hour ago

marcelluswiley

Marcellus Wiley


After my Wife.... and then @MichelleDBeadle, yes! 😂 "@DJSwecker: @marcelluswiley is @Max_Kellerman the best partner you have had??"
about an hour ago

marcelluswiley

Marcellus Wiley


Can't kiss and tell 😂 "@heerreesjohnny: What's the best plate of grub you smashed? @marcelluswiley"
about an hour ago

marcelluswiley

Marcellus Wiley


Nope...just threats to create a sense of urgency! "@BigBabyJonathan: @marcelluswiley Do you think Doc Rivers will leave the clippers"
about an hour ago

marcelluswiley

Marcellus Wiley


California love...barely! "@aidansdaddy619: @marcelluswiley what song gets the club more crunk Biggies "Hypnotize" Or 2Pac California Love?"
about an hour ago