SportsNation Blog Archives

Virginia Commonwealth Rams
How strong is the A-10?
Shaka Smart and VCU made waves in last year's NCAA tournament, but that doesn't seem to have brought the Atlantic 10 conference all that much respect. Smart defended the A-10 from Mike Krzyzewski, who said on Saturday that the conference had too many teams in the NCAA tournament. Krzyzewski believed that NC State should have gotten an at-large bid because of the relative strength of the ACC and A-10, but Smart said on Monday that there's no point in comparing leagues in terms of tournament seeding. It's not as though the A-10's teams are sneaking into the tournament -- out of the six teams, the lowest winning percentage (Dayton) is .696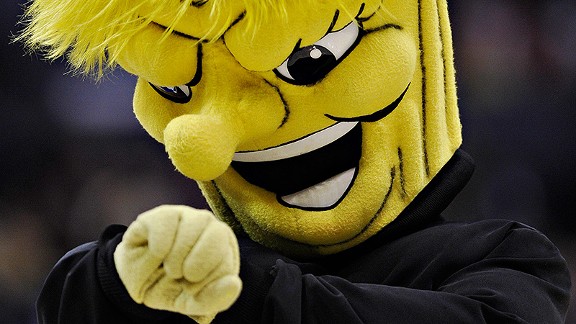 Robert Hanashiro/USA TODAY SportsWichita State shocked (sorry) college hoops by reaching the Final Four in 2013. Can it happen again?
Tags:

SportsNation Rank, Wichita State Shockers, VA Commonwealth Rams, Towson Tigers, Southern Jaguars, Southern University Jaguars, Saint Louis Billikens, Boise State Broncos, Harvard Crimson, Florida Gulf Coast Eagles, Florida Gulf Coast U Eagles, La Salle Explorers, Louisiana Tech Bulldogs, NCB, NCB