SportsNation Blog Archives

Manny Parra
The Brewers have been solidly ensconced in the top 10 of SportsNation's Power Rankings for seven of the last eight weeks, but just imagine how the team would be doing if Ryan Braun were in charge.
Fed up with three losses in four games at Wrigley, Braun panned the team's pitching and called on general manager Doug Melvin to make changes. Although this wasn't addressed, we hear he's also not pleased with the bratwurst's recent performances in the sausage races at Miller Park.
"

I listened to his interview when they were playing the Mets. He sounded really intelligent surprisingly. It's interesting that he backtracked with his "I know Melvin is trying to make the team better" comment. What is this all about then? I think a 2 year old realizes that the Brewers need pitching. There is no CC or Sheets anchoring your rotation. Luckily, Gallardo is a top pitcher in the game and there a few veterans behind him in Looper/Suppan. He can't be callling them out - they are who they are and Gallardo has been awesome. This must be directed at Manny Parra

"

-- migarvin21
"

Braun should have been saying this before the season. Honestly, I'm surprised the brewers have even come this far with that pitching staff. It's like one decent ace and four number 5 pitchers. When Jeff Suppan is your opening day starter, you got problems. They got a stroke of luck with Hoffman, but this team needs alot more pitching because its gonna catch up to them. I hope there's another CC out there, but i really doubt it.

"

-- pimea.mark
BEST OF THE BEST
Revis vs. Ware?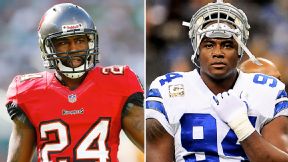 Which player has a brighter NFL future: Darrelle Revis, or DeMarcus Ware? Vote! »