SportsNation Blog Archives

Miami Heat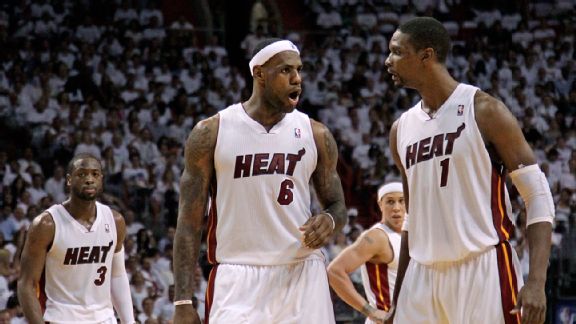 Al Diaz/Miami Herald/Getty Images
According to a source, Dwyane Wade has decided not to pick up his option with the Miami Heat for 2015-16, thus becoming a free agent.
This is a big move for the man who inspired "Wade County," and money supposedly is behind it. Wade stood to make $16.1 million next season, but he is said to want a three-year deal with an average salary of at least $16 million. The Heat, meanwhile, prefer to maintain future flexibility.
Wade is no longer the player he once was; his play, while still very good, has fallen off, and he has missed at least 20 regular-season games in three of the past four seasons.
Still, Wade surely knows he's an 11-time All-Star, won the 2006 NBA Finals MVP for what former ESPN analyst John Hollinger called the best Finals performance of all time ... and yet, he has never been the highest-paid player on his own team.
Per ESPN Stats & Info:
Will Wade buck this trend? That's to be seen. If he stays with the Heat, he'll once again be behind Bosh (due about $22.2 million next season). But as 2015 free agency begins, more than half the league is without a player who makes $16 million per year.
So it's possible ...