SportsNation Blog Archives

New Orleans Pelicans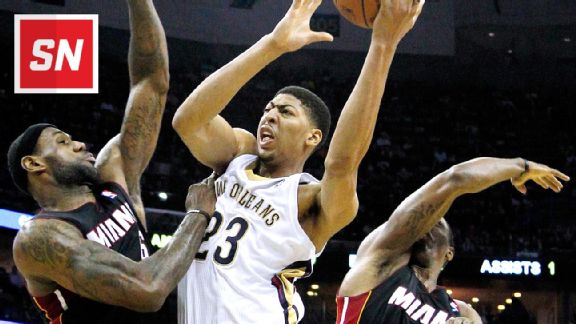 AP Photo/Jonathan Bachman
In case you hadn't noticed, the Anthony Davis era is here.
Sure, the 22-year-old New Orleans Pelicans big man already has made an All-NBA first team and two All-Star rosters. But 2015-16 likely will be the season Davis becomes widely considered one of the best, if not the best, player in the league.
Just ask general managers. The annual NBA survey did, and the results speak for themselves.
Q: If you were starting a franchise today and could sign any player in the NBA, who would it be?
A: Anthony Davis (86.2%), LeBron James (6.9%), Kevin Durant (6.9%)
Before last season, LeBron received 50 percent of the vote, with Davis and Durant sitting at 25 percent apiece. The year before? LeBron got 89.7 percent, Durant 6.9 and James' now-Cleveland Cavaliers teammate Kyrie Irving 3.4.
Now, this doesn't mean GMs would pick Davis over everyone to win a game tomorrow; Davis' age (eight years younger than LeBron, five years younger than Durant) makes a big difference. But it says a lot about how people around the league view Davis, and what he might become -- very soon.