SportsNation Blog Archives

San Antonio Spurs
This year's NBA Finals matchup is a noteworthy one. Sure, the four-time MVP is facing off with the 2015 MVP, but that's not why this series is particularly important.
This year marks the first time the Finals haven't featured Tim Duncan, Kobe Bryant or Dwyane Wade since 1998. That was a long time ago ... 17 years to be exact. Do you remember what the world was like then? Allow us to remind you:
Furby was the hot toy on the market. Yeah, that creepy furry creature that undoubtedly gave you nightmares. Still terrifying.
Yvonne Hemsey/Getty Images
Google was founded. There was life before Google search? People used books to look up information? What a concept.
Mark McGwire and Sammy Sosa broke the home run record. McGwire finished the season with 70 home runs and Sosa finished with 66, both besting the record previously set by Roger Maris.
Vincent Laforet / Staff
Britney Spears' first single "... Baby One More Time" was released. As if every teenybopper didn't try to learn the choreography from her music video.
L. Busacca / Getty Images
Paul Pierce, Vince Carter and Dirk Nowitzki hadn't been drafted yet. Michael Olowokandi was drafted in the coveted No. 1 spot of the 1998 NBA Draft ahead of these guys. How bizarre.
"Armageddon" was a box-office hit. With this movie came Aerosmith's "I Don't Want To Miss A Thing" which quickly climbed to the top of the Billboard Hot 100. Bruce Willis, Ben Affleck and outer space ... enough said.
Touchstone/Getty Images
"Dawson's Creek" made its television debut. Before there was "The O.C." there were the trials and tribulations of Dawson Leery. Joey and Dawson forever!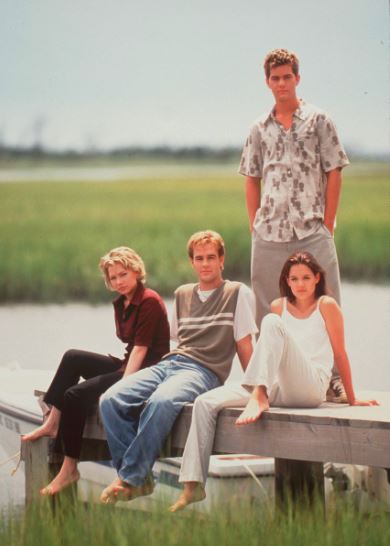 Getty Images