SportsNation Blog Archives

Juan Carlos Oviedo
Billy Wagner hasn't pitched in more than a calendar year. He's coming off Tommy John surgery at 38 years old. He was reportedly placed on waivers by the Mets -- a team that might as well print its "abled" list to save paper -- now that he's on the verge of returning. And the sad part is you suspect at least half of the general managers in the pennant race got a little excited when they heard the news.
The defending champions have a closer with an ERA that looks like an NBA sixth man's points per game. The Cubs just banished Kevin Gregg in favor of Carlos Marmol, who has walked 52 batters in 56.1 innings. And Ryan Franklin is suddenly the second coming of Lee Smith in St. Louis. We're just saying the ninth inning is going to be kind of an adventure in the playoffs this year.
"

I have wanted Marmol to be the Closer all year. I thought they snubbed him by bringing in Gregg. They also had Marmol change some of his delivery mechanics.

"

-- natesweet72
"

Dodger signs of the apocalypse: ... Jonathan Broxton blowing 5 of 7 saves and still having only 1 loss.

"

-- phcool757
BEST OF THE BEST
Revis vs. Ware?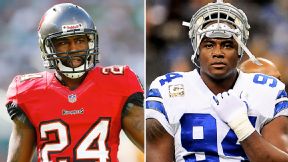 Which player has a brighter NFL future: Darrelle Revis, or DeMarcus Ware? Vote! »