SportsNation Blog Archives

Martin Havlat
The NHL offseason lasts about as long as it takes the teams that played for the Stanley Cup to get home and do their laundry for training camp (although after eight months of hockey, it takes a few rinses), so we've got to move quickly. Free agency, Hall of Fame, NHL draft; let's show some hustle here, people.
The new Hockey Hall of Fame class includes Steve Yzerman, Luc Robitaille, Brian Leetch and Brett Hull. It doesn't include Alexander Mogilny or Dave Andreychuk.
Early results suggest SportsNation thinks Andreychuk will eventually find his way to Toronto, as will Mogilny, the high-scoring Russian who rocked on the NHL '94 on Sega.
Meanwhile, teams will soon be able to lure future Hall of Famers -- or Scott Gomez and Chris Drury, if you're the Rangers -- when free agency gets underway July 1.
"

If you induct Hull, you have to bring in his partner, Oates. Only appropriate that Hull and Oates get pulled into the HOF at the same time. Oates has just been caught by numbers the last couple of years. The only better passer in the NHL in the 90's was Gretzky.

"

-- jbwhite99
"

Leetch needs to be inducted in this class over Robataille or Andreychuk, if it comes to that. Leetch is truly one of the great defensemen of the past 30 years and should be an absolute lock as a first-ballot HOF'er.

"

-- pqshindelus
Tags:
Vancouver Canucks, Philadelphia Flyers, Minnesota Wild, New Jersey Devils, Ottawa Senators, Detroit Red Wings, Chicago Blackhawks, Montreal Canadiens, Nikolai Khabibulin, Martin Biron, Mike Komisarek, Marian Gaborik, Brian Gionta, Martin Havlat, Marian Hossa, Mike Knuble, Henrik Sedin, Daniel Sedin, Jay Bouwmeester
BEST OF THE BEST
Revis vs. Ware?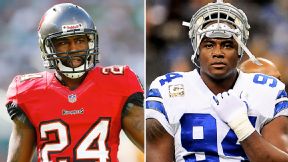 Which player has a brighter NFL future: Darrelle Revis, or DeMarcus Ware? Vote! »