SportsNation Blog Archives

Albert Haynesworth
Sometimes we all need a little extra space to vent. ESPN profiles and stories give fans space to post their own blog entries and go toe-to-toe with commenters.
Today's story: Albert Haynesworth looks to restore his name in New England.
gl98115: "Substitute the name Moss for Haynesworth. We've heard this story before."
reynej77: "Haynesworth is a punk, and there is nothing he can do about it. He had a questionable rep in Tennessee, but the whole debacle in Washington was over the top. I wish they had traded him to Buffalo. I hear it's cold up there in the winter."
SEC4Life37: "It's amazing how many people hold Big Shanny and Lil' Shanny above reproach for last year's Redskins debacle. Yeah, Haynesworth signed a contract and it was his responsibility to honor the contract, but it's also the head coach's responsibility to utilize every player in a way that puts the TEAM in the best position to win. That's what separates the Belichicks of the world from the Shanahans."
tcinatl: "I doubt that Fat Albert will earn many people's respect back even if he has an incredible season. He signed the huge contract, cashed the bonus check, even knowing that Shanahan was changing his role, then he essentially walked through the last two seasons. A pro? I doubt that many would describe him as one."
rheffero: "Bill is rapidly trying to become the Al Davis/Bengals of the AFC East with his arrogance that he can change everyone. For some people, it gets too far for them to change their reputation, especially with years of repeated bad acts. The expectation is that the Boston press likely will not report any continuing bad behavior anyway, or until he is gone. At some point, even in today's no-accountability society, that "ship has sailed" has to apply."



Join this conversation, or read more fan posts. Or respond by signing in or creating a profile, and start blogging.
If you're a Patriots fan, you awakened Thursday morning to news your team had traded for Albert Haynesworth and went to bed contemplating the idea that Chad Ochocinco would be joining him in New England. For a lot of fan bases, that might be cause for a sleepless night. All deals still need to be finalized, but are Patriots fans worried? Judge for yourself.
"Charger fan here, so hate the Pats, but hats off to the management for making these bold moves. (How the heck do they convince teams to part with players for next to nothing while the rest of the league overpays, I will never understand). Looks like the Hoodie has an answer for a Revis and Aso pairing." -- SN commenter pdutia
"This does improve the Pats, but don't forget, Ocho and Haynesworth's names are 100 times bigger then their actual production on the field." -- SN commenter YearOfTheCheese513
---
Who is more likely to hurt?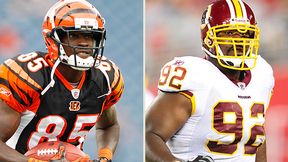 Will controversy erupt about Haynesworth taking plays off or Ochocinco complaining about his touches? Or will it be smooth sailing ahead?

---
Who is more likely to help?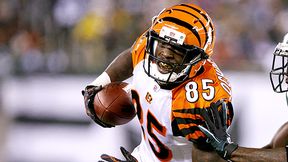 For a team that went 14-2 last season, the Patriots did seem to have glaring needs. Will Ochocinco help open up the deep game more than Haynesworth solidifies the front seven?

---
Will Ochocinco be silenced?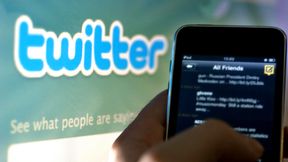 Twitter may not be for everyone, but Ochocinco's account is for nearly 2.4 million followers on the service. It makes for an interesting fit for the notoriously tight-lipped Patriots.

---
Replacing Randy Moss?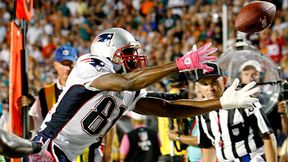 As big-play receivers who create headlines, Ochocinco and Randy Moss are easy to compare. But at 33 years old, is Ochocinco capable of matching even Moss' least productive full season?

Tags:

Albert Haynesworth, Chad Ocho Cinco, New England Patriots, NFL
Forget Harry Potter and Lord Voldemort -- the power of the hoodie may be about to get its ultimate test. Adam Schefter reports that the Patriots are set to acquire Albert Haynesworth from the Redskins in exchange for a fifth-round pick. Bill Belichick has worked his magic before with supposed malcontents like Corey Dillon and Randy Moss, but can he do the same here with a player who even Mike Shanahan couldn't keep in line?
"Do the Pats no longer run the 3-4? Thought Albert was dead set against it. Either way it's a steal for the Pats. Redskins are really making themselves look stupid this offseason. Oh wait, that's every offseason." -- SN commenter doncraw
More moves: Donovan McNabb | Kevin Kolb | Sidney Rice | Santonio Holmes | Matt Hasselbeck | Johnathan Joseph | Reggie Bush
---
Is Bill Belichick pushing his luck?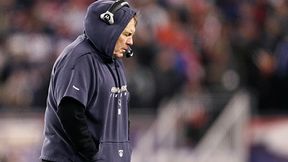 Not many would question Belichick's ability to get the most out of players, but even for a team that some feel needs help on the line, is Haynesworth a worthwhile risk?

---
What's the deal with Haynesworth?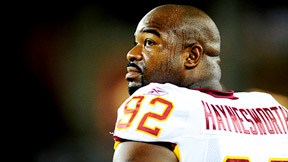 Just three years ago, Haynesworth was coming off back-to-back All-Pro selections. But at 30 years old, are body and mind both concerns?

---
Who is the master at this?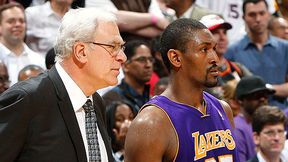 As mentioned, Belichick has some history with reclamation projects, but is that more impressive than dealing with Ron Artest and Dennis Rodman?

---
Better player coming or going?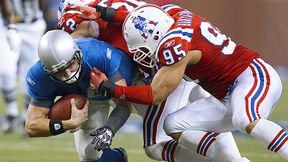 Even as the Patriots add Haynesworth, they wave goodbye to Tully Banta-Cain, who totaled 14.5 sacks in the past two seasons.