SportsNation Blog Archives

Washington Capitals
Aren't Game 7s grand? Sure, you've got similar stakes in, say, the final match of a five-game series, but there's something about Game 7s that excites fans and causes sportswriters to break out the purple prose. Hockey fans are spoiled for choice tonight, as both the Rangers-Capitals and Bruins-Maple Leafs series are tied at three games apiece. Hockey Game 7s have a different tenor than those from other sports -- they seem more like wars of attrition than the titanic personality clashes of the NBA playoffs, or the nervy percentage plays that make up baseball's postseason -- but they're all a blast to watch.
---
Rangers or Capitals?
The Capitals would seem to have the advantage in this matchup, as the home team has won in every game in this series.

---
Bruins or Maple Leafs?
This series returns to Boston for Game 7, although the normal home-ice advantage seems to have been blunted, as both teams have been able to take games on the road.

Tags:

NHL, NHL, Boston Bruins, Toronto Maple Leafs, New York Rangers, Washington Capitals
---
If a tree falls in the forest ...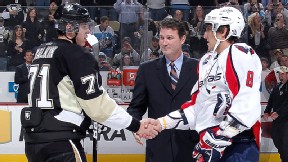 The Penguins and Capitals take the ice tonight, but with no Sidney Crosby and the teams ranked No. 8 and No. 10, respectively, in the East, do you care?

---
Are the Penguins in trouble?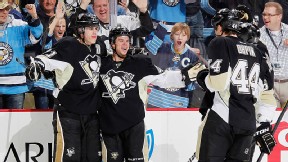 On the eve of the regular season, SN ranked the Penguins No. 4 in the NHL. They're currently eighth in the East, one point ahead of the Winnipeg Jets.

---
Are the Capitals in trouble?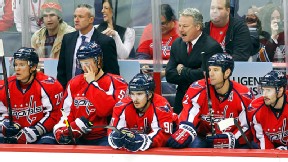 Of course, it could be worse. SN ranked the Capitals No. 3 overall in the preseason. If the playoffs started today, they wouldn't be included.

---
Alex Ovechkin or Sidney Crosby?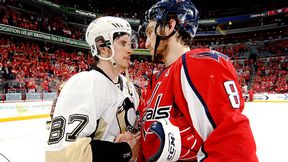 Alex Ovechkin showed some signs of life recently, but he's tied for 18th in goals a season after slipping from 50-plus goals to 32. Is he still a better bet than Crosby?

---
Will we see Crosby again this season?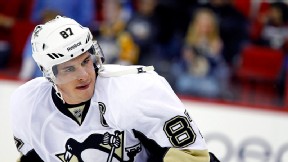 Crosby showed the skills we remember in a short return to the ice, but do you expect a second return after he was sidelined again by concussion-like symptoms?