SportsNation Blog Archives

SportsNation Quizzes
Here are the answers to our World Cup All-Haircuts Team quiz!
How many did you get correct?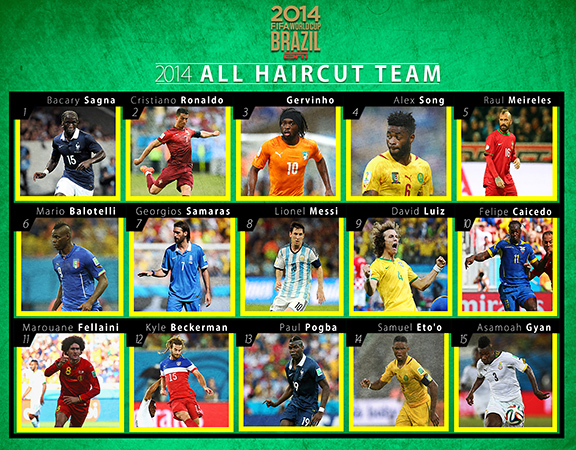 ESPN
The World Cup is a place for astonishing highlights. And we're not talking about the soccer.
No, we're referring to the haircuts, a great source of personal expression for players across all continents. Some are outlandish. Some are muted yet still recognizable. So we ask: How well can you identify these locks? Check out our photo below, and then take the quiz!
Note: Last names OK in quiz.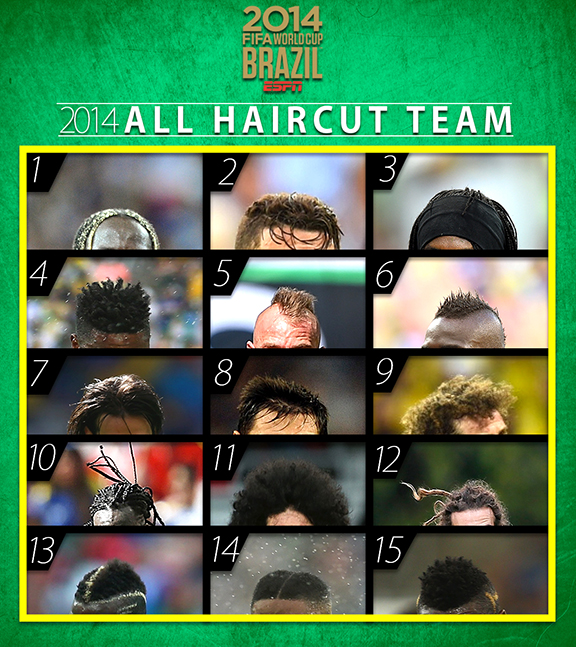 ESPN Illustration
Quiz not working? Give up? Check out all the members All-Haircuts Team, revealed!
LeBron James and Kevin Durant are putting up big scoring numbers in this year's NBA playoffs. LeBron dropped 49 points on the Nets on Monday; Durant scored 40 against the Clippers on Sunday. That's no surprise, considering their regular-season scoring prowess, but where do they rank among the NBA's all-time greatest playoff scorers?