SportsNation Blog Archives

Chris Bosh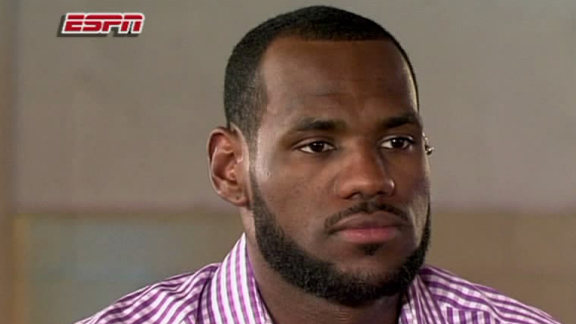 Five years ago today, LeBron James announced he was taking his talents to South Beach. But while his announcement garnered the most attention, he wasn't the only high-profile player to switch jerseys that summer. We revisit the other major "decisions" made that fateful summer, and which moves warrant a thumbs up -- or thumbs down.
Note: Dirk Nowitzki, Dwyane Wade, Joe Johnson and Yao Ming all re-signed with their respective clubs and therefore weren't included in the discussion.
• • •
Chris Bosh: From Toronto Raptors to Miami Heat
Thumbs up
Prior to "The Decision," Bosh swapped digits going from The 6 to the 305, incentivized by a "secret" agreement from LeBron to form a new Big 3 in Miami. The result: $110.1 million, one asinine welcome pep rally, five consecutive All-Star appearances, and not one, not two - well, we all know how that went.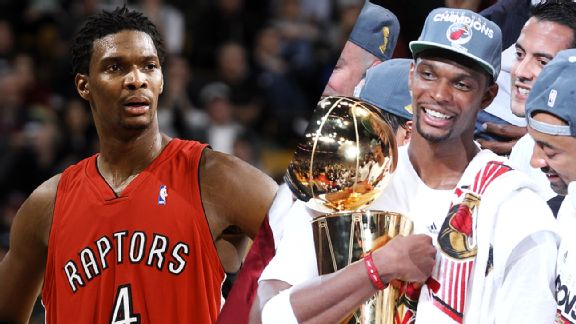 Getty Images, USA Today Sports
Amar'e Stoudemire: From Phoenix Suns to New York Knicks
Thumbs down
Concerns over his health led Amar'e to desert Phoenix for the Knicks' $100 million money grab. He was a Broadway hit while clinching three straight playoff berths, but fans turned on him (and the team) in a New York minute once injuries and a lack of chemistry with Carmelo Anthony made the franchise a punchline.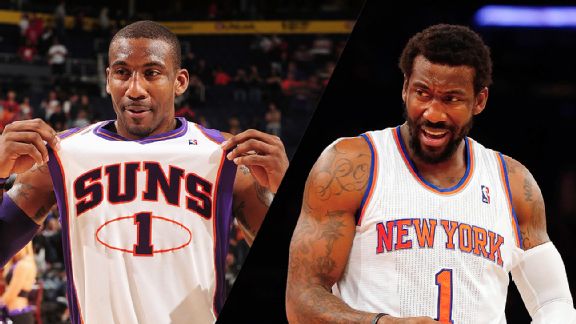 Getty Images
Carlos Boozer: From Utah Jazz to Chicago Bulls
Thumbs down
Boozer was productive in Chicago (averaging 15.5 points and 9.0 points per game), but the team could not overcome his horrible D, Derrick Rose's injuries or their Miami rivals to make his tenure a success. His Midwest move netted him close to $80 million, but resulted in an acrimonious divorce reminiscent of his exit from Utah.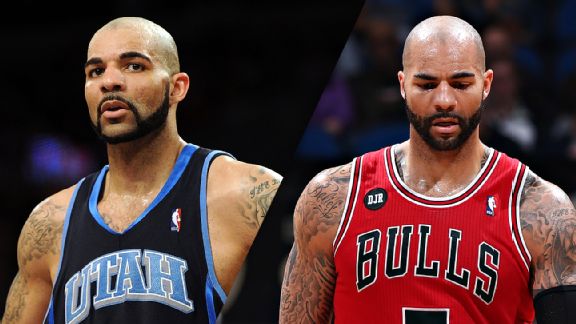 Getty Images
David Lee: From New York Knicks to Golden State Warriors
Thumbs up
Despite losing his spot in the rotation this year, Lee's decision to bolt Broadway was profitable both on and off the court. The stat-stuffing forward pocketed $80 million in a sign-and-trade deal that helped him escape the NBA's version of Alcatraz for greener (and championship gold) pastures.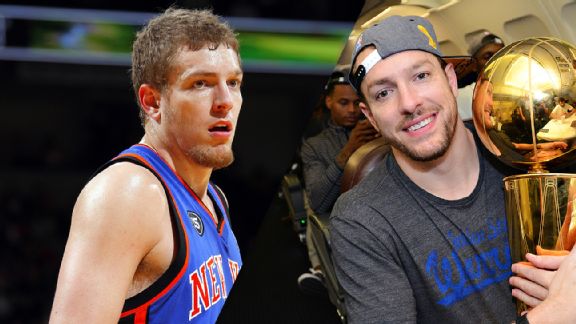 Getty Images
Shaquille O'Neal: From Cleveland Cavaliers to Boston Celtics
Thumbs up
At this juncture of his career, Shaq was in full title-chasing mode, willing to latch on to any squad with a glimmer of title hopes. That led to a forgettable, injury-riddled season on the court; but a wildly entertaining year off it, because, well, he's Shaq. Now can we get the "Shaq statue" a permanent home in Harvard Square?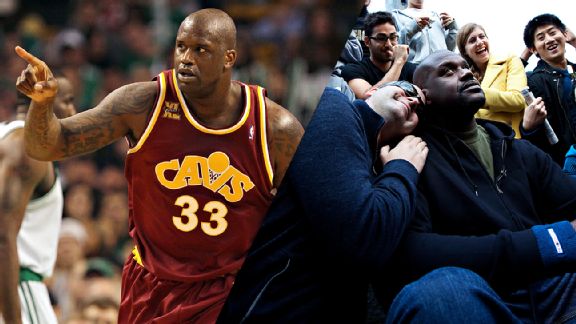 Getty Images
Tags:

Chris Bosh, Shaquille O'Neal, David Lee, Carlos Boozer, Amar'e Stoudemire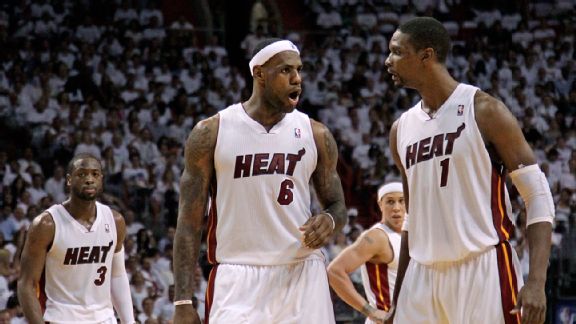 Al Diaz/Miami Herald/Getty Images
According to a source, Dwyane Wade has decided not to pick up his option with the Miami Heat for 2015-16, thus becoming a free agent.
This is a big move for the man who inspired "Wade County," and money supposedly is behind it. Wade stood to make $16.1 million next season, but he is said to want a three-year deal with an average salary of at least $16 million. The Heat, meanwhile, prefer to maintain future flexibility.
Wade is no longer the player he once was; his play, while still very good, has fallen off, and he has missed at least 20 regular-season games in three of the past four seasons.
Still, Wade surely knows he's an 11-time All-Star, won the 2006 NBA Finals MVP for what former ESPN analyst John Hollinger called the best Finals performance of all time ... and yet, he has never been the highest-paid player on his own team.
Per ESPN Stats & Info:
Will Wade buck this trend? That's to be seen. If he stays with the Heat, he'll once again be behind Bosh (due about $22.2 million next season). But as 2015 free agency begins, more than half the league is without a player who makes $16 million per year.
So it's possible ...
Tags:
Chris Bosh appeared in the TNT studio during Tuesday night's NBA games, sitting in Shaquille O'Neal's chair.
Then, at halftime of the Chicago Bulls-Cleveland Cavaliers' game, Shaq sent out a tweet that can only be described as "peak Shaq."
@chrisbosh if u fart in my seat I will be notified by my fart sensor I will receive a bosh farted text, don't do it

— SHAQ (@SHAQ) May 13, 2015
Oh, Chris Bosh responded:
@SHAQ don't worry. I only had 1 burrito for lunch. I should be good

— Chris Bosh (@chrisbosh) May 13, 2015
NBA stars are 10 years old.