New York • Dallas • Chicago • Boston • L.A.
Vote now for the 2011
ESPN Los Angeles
Hall of Fame
The five inductees to the 2011 ESPN Los Angeles Hall of Fame (with percent of votes):
1. Magic Johnson (79.1)
2. John Wooden (64.9)
3. Kareem Abdul-Jabbar (62.8)
4. Wayne Gretzky (42.7)
5. Sandy Koufax (38.2).
How do you think you did?

Note: If they're still active, they're not eligible.
Visit the discussion page to talk about who you think should be considered for the inaugural Hall of Fame class.
• Welcome! Stay around for a while

• ESPNLA Hall of Fame: The 20 men and women

• Woj: An impossible mission »
• Markazi: Who's next? The odds are ... »
• Shelburne: Vin in a class by himself »
• Markazi and Shelburne: The great debate »
• Markazi: Hey, it's harder than it looks »
• Shelburne: Time out! Moments of clarity »
• Springer: You should know Bob Waterfield »
• Markazi: Kareem Abdul-Jabbar's complexity »
• Kareem Abdul-Jabbar on Kareem »
• Debate: Is Phil more L.A. or Chicago »
• Adande: The importance of legacy »

• ESPNLA Hall of Fame: The Panel


• J.A. Adande defends his picks: On the clock


• Steve Mason defends his picks: On the clock


• Arash Markazi defends his picks: On the clock


• Ramona Shelburne defends her picks: On the clock


• Steve Springer defends his picks: On the clock

• Some of the great Latinos in L.A. sports


• Who are some of the best and worst owners?


• Who is iconic is debatable. Moments are perfect


• The Bo Jackson Effect: Our streaking stars


• Football's rich history in Los Angeles


• Some overrated players in L.A. history


• Some active icons that are destined


• Some of the great women in L.A. sports

• Mason & Ireland: Hall of Fame one-hour special


• The nominees: A rundown of the Hall of Fame


• Should three Lakers make the first five?


• Who are the automatics once they retire?


• The greatest moments in L.A. sports history?

Who's getting in next? Odds are ...
The field is deep, and includes names such as West, Jackie, Chick and Phil.

By Arash Markazi
ESPNLosAngeles.com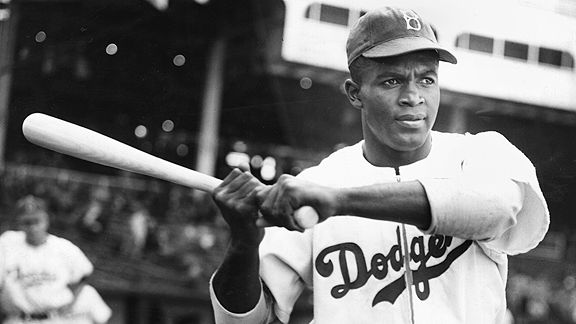 The next class will be just as impressive as the first class:
Watch

Now that the first class of the ESPN LA Hall of Fame has been selected, the focus shifts toward next year's class and the names of those who were left out of the inaugural five selections. There is no exact science in picking hall of fame candidates, but if this year's voting means anything, these next five have a solid chance of making up next year's class.
---
Jerry West | Lakers 1960-74 as guard; 1976-79 as coach; 1982-2000 as GM
• "The Logo" just missed out on being a part of the first class, finishing 2.7 percent behind Sandy Koufax for the fifth and final spot. Many fans were outraged West was even in a competition for the final spot, believing he should have been in before Wayne Gretzky, who finished the voting comfortably in fourth place. West will not have to wait long before he is inducted. Few players and executives changed the landscape of Los Angeles sports quite like West. As a player, he was a 14-time NBA All-Star and led the Lakers to the NBA Finals nine times, and his career scoring average (27.0 points a game) is fifth best in NBA history. As a general manager, he built the 1980s Lakers dynasty with Magic Johnson, Kareem Abdul-Jabbar and James Worthy, and laid the groundwork for the 2000s dynasty by pairing Shaquille O'Neal and Kobe Bryant with Phil Jackson.
Odds: 95 percent
---
Jackie Robinson | UCLA 1939-41
Perhaps the hardest player on this list to judge was Robinson, who as the first black player in major league baseball's modern era should be a first-ballot inductee into any hall of fame. The only problem is he played for the Brooklyn Dodgers and not the Los Angeles Dodgers. Nonetheless, he was right there with West in terms of being a part of the first class. The fact is he was a phenomenal all-around athlete, excelling in baseball, track, football and hoops at Pasadena's Muir High, Pasadena JC and UCLA. He also helped make the Dodgers one of the league's signature franchises and helped make them a fan favorite in Los Angeles even though he retired a year before the team moved out west.
Odds: 95 percent
---
Phil Jackson | Lakers coach 1999-2004, 2005-11
• The résumé of the "Zen Master" is second to none, and his strong showing in the balloting shows how highly regarded he is by Lakers fans. Jackson garnered a higher percentage than Chick Hearn, and amazingly a higher total than Elgin Baylor and Pat Riley combined. While he might be viewed more as a Chicago Bulls coach by some, it is clear Lakers fans now regard him as not only the team's greatest coach but also one of the franchise's biggest icons. He led the Lakers to five NBA titles in his 11 seasons. His .704 career winning percentage and 229 playoff victories are the best of all time, and he holds the Lakers' record with 553 victories. With 11 total NBA titles, he's the only coach in the history of major American professional sports with at least 10 championships.
Odds: 85 percent
---
Chick Hearn | Lakers broadcaster 1961-2002
• As much as Lakers fans love Chick Hearn, it seems they weren't sure how to rank him against the team's great players and coaches. That said, he still finished ahead of Elgin Baylor and Pat Riley in the final voting. Hearn likely will get in next year, but I would love to see a special media class of Chick Hearn, Vin Scully, Bob Miller, Dick Enberg and Jim Murray go in separate from the players and coaches on this list. There is no question, however, that Hearn would deserve to go in on his own if the fans vote him in. As the voice of the Lakers, he popularized such terms as "slam dunk" and "air ball" during a 42-year career in which he turned broadcasting into art as the Lakers' radio and television announcer. A Basketball Hall of Fame member, Hearn became synonymous with the Lakers because he did not miss a Lakers game from 1965 to 2001, calling a record 3,338 consecutive games during that stretch.
Odds: 85 percent
---
Marcus Allen | USC 1978-81; Raiders 1982-92
• When it comes to hall of fame voting, Los Angeles showed it simply isn't a football town, as Allen was the only football player to crack the top 15, coming in at No. 10. There's no question Allen deserves to be in the hall of fame, but he might get edged out next year if Vin Scully decides to retire after this season and is eligible. If Scully returns for another year, it looks like Allen's résumé should be enough to get him in. He was a six-time Pro Bowler and is fifth on the all-time rushing touchdowns list with 123. He was the 1982 NFL rookie of the year with the L.A. Raiders, and then carried the team to the Super Bowl XVIII title with 191 yards and two touchdowns. At USC, he won the 1981 Heisman after he became the first college player to rush for 2,000 yards in a season.
Odds: 75 percent
---
There's a drop-off from the above five to the rest of this list, but here are the other candidates for next year's class in order of probability based on this year's voting. •
Pete Sampras
(Palos Verdes High 1985-88);
Elgin Baylor
(Lakers 1960-72, Clippers 1986-2008 as GM);
Fernando Valenzuela
(Dodgers 1980-90 as pitcher, 2003 to present as broadcaster);
Jackie Joyner-Kersee
(UCLA 1980-85; U.S. Olympic team 1984, 1988, 1992, 1996);
Deacon Jones
(Rams 1961-71);
Billie Jean King
(Cal State Los Angeles 1961-64);
Pat Riley
(Lakers coach 1981-90);
Don Drysdale
(L.A. Dodgers 1958-69, played 1956-57 in Brooklyn);
Cheryl Miller
(USC 1982-86 as forward, 1993-95 as coach);
Janet Evans
(USC 1994-95; U.S. Olympic team 1988, 1992).
Arash Markazi is a columnist for ESPNLA.com