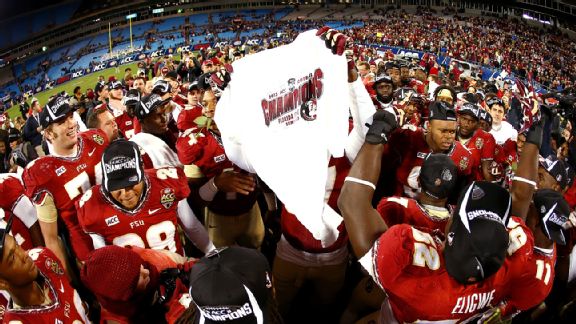 The BCS bowl matchups are set, and there are few -- if any -- surprises in the five games. At the top, Florida State and Auburn will face off as expected, after the Seminoles cruised in the ACC championship game, the Tigers won the SEC and Ohio State lost in the Big Ten title game. Those Buckeyes will head to South Florida to face Clemson; Alabama and Oklahoma will meet in the Sugar Bowl; Big Ten winner Michigan State will take on Pac-12 champion Stanford in the Rose Bowl; and Baylor and UCF will make rare BCS appearances, this one in the Fiesta Bowl.
So ... who ya got?
---
BCS title game
Florida State was the only unbeaten AQ team this season, but Auburn's SEC has won every title since the 2006 season.

---
Orange Bowl
Which team will shake off the disappointment of not playing for the national title they aspired to before the season?

---
Sugar Bowl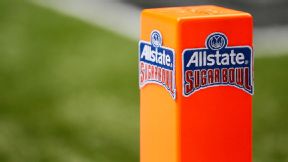 Alabama likely is somewhat disappointed to be here, while Oklahoma fought off a rough start to reach a BCS bowl.

---
Rose Bowl
Michigan State hasn't been to the Rose Bowl since 1988; Stanford won last year's.

---
Fiesta Bowl
Baylor hasn't been to a big-time bowl in decades. For UCF? This is a first.