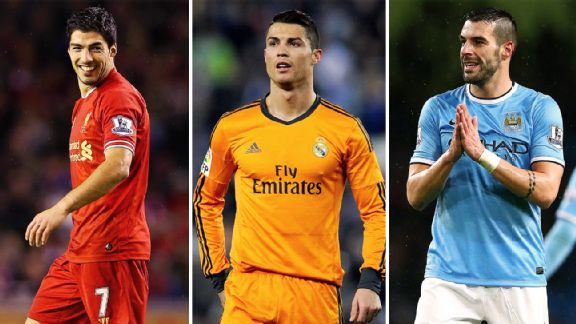 Getty Images
Who deserved to be named January's Player of the Month?
Manchester City's Alvaro Negredo scored nine goals in six games as City advanced in both the League and FA Cups, but he was only able to garner 18 percent of the fan vote.
Cristiano Ronaldo led Madrid to eight victories in January, scoring four goals for Los Blancos, but that only impressed 30 percent of voters.
It was Luis Suarez who continued his impressive run, scoring four times for Liverpool in January, including a goal in the Reds' 4-0 derby demolition of Everton, that lured the most fans; a healthy 52 percent of the 11,708 votes.