The 2014 World Cup in Brazil starts Thursday. To warm up, Cristiano Ronaldo and the Portugal national team have been training at Atlantic Health Jets Training Center, the home of -- you guessed it -- the New York Jets.
And while most of the action is focused on the European version of football, Ronaldo and his teammates took some time to try out the American one Monday. The Jets -- namely wide receiver David Nelson -- even taught the superstar how to throw, sort of. (The Jets apparently didn't hold the fact that Portugal shares a group with the U.S. against the visitors.)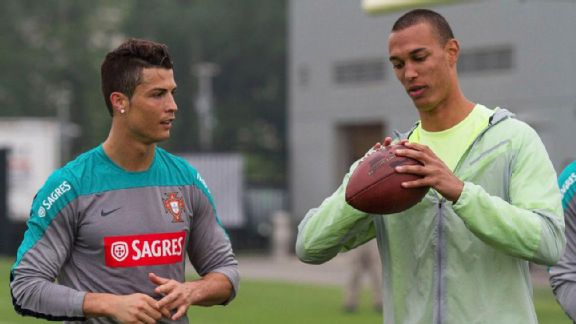 newyorkjets.com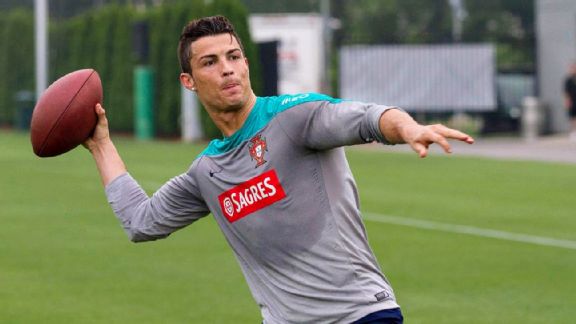 newyorkjets.com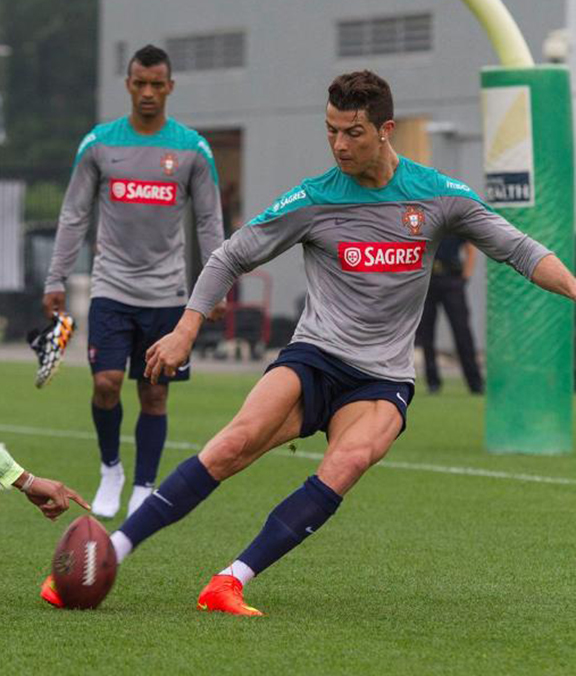 newyorkjets.com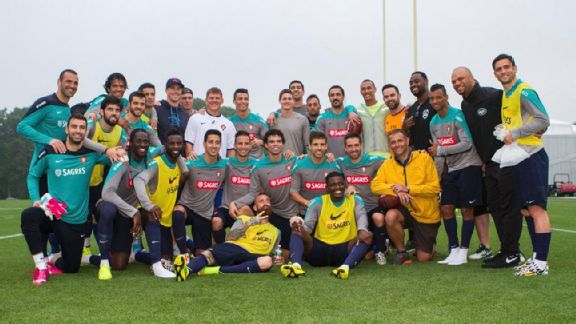 newyorkjets.com
Now if the Jets could just teach their QBs how to throw ... hahaha LOL just trollin'.
All images courtesy of newyorkjets.com. Click here for the full photo gallery.