Johnny Manziel is one less lonely partygoer after spending some quality time in Beverly Hills with Justin Bieber, Floyd Mayweather Jr., Tyrese and other people more famous than you Monday night. Bieber posted this selfie, which now has more than 21,000 retweets: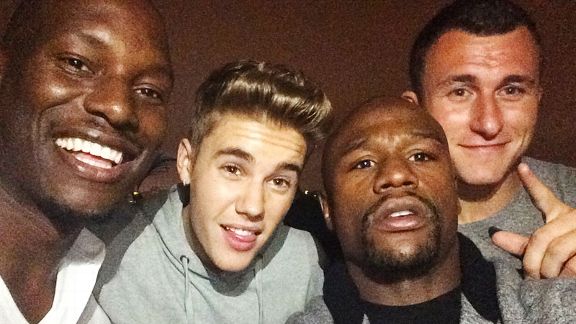 @justinbieber/Twitter/Shots Mobile"With the boys @floydmayweather @tyrese @jmanziel2" -@justinbieber
TMZ is reporting that cops were called to Biebs' place to investigate a noise complaint, but what we really want to know is who owns that bedazzled iPod.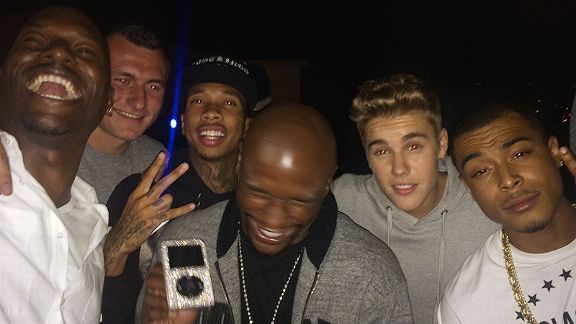 @justinbieber/Twitter/Shots Mobile"Me and my team" -@justinbieber
"My weekends aren't what I'm doing seven days a week," Manziel said Friday during the NFL's Play 60 youth clinic at the Cleveland Browns' facility. "I'm here. I'm very committed to football. I'm committed to my job, and on the weekends I'm going to enjoy my time off."
Do you, Johnny Football.