As we approach the start of college football season, ESPN The Magazine created a mini bracket to determine the top five storylines to watch in the 2014 season, and enlisted the fans' vote to pick the winners. The first round produced close voting, including Appalachian State winning by less than 50 votes and Charlie Strong and T.J. Yeldon pulling upsets over higher seeds. Vote now in the final round and then check out The Mag's July 24 football issue to see the winners!
The final round of voting ends July 18.
---
RUNNING BACKS: Gurley vs. Yeldon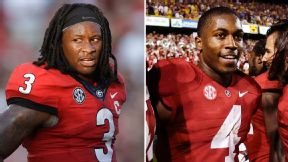 Todd Gurley and T.J. Yeldon will be two of the pre-eminent backs in the SEC this season.

---
QUARTERBACKS: Coker vs. Allen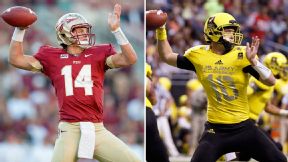 Bama's Jacob Coker and TAMU's Kyle Allen take over teams that finished 2013 in the top 20.

---
COACHES: Sarkisian vs. Strong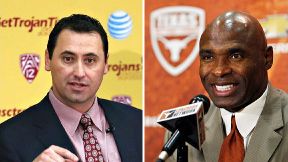 Steve Sarkisian returns to USC as the head coach; Charlie Strong won 2 Big East titles in 3 years.

---
UPSETS: Wisconsin or Appalachian St.?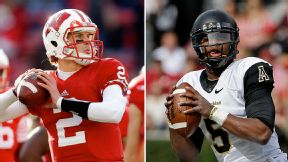 Wisconsin is 18-2 in nonconference since '09, while Appalachian State upset Michigan in '07.

---
SURPRISES: Florida or Michigan?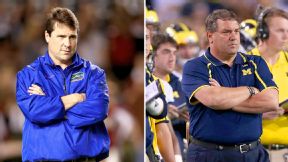 Florida has one .500 or below season since 1987, while Michigan has one since 1984.