September 10, 2009
Sep
10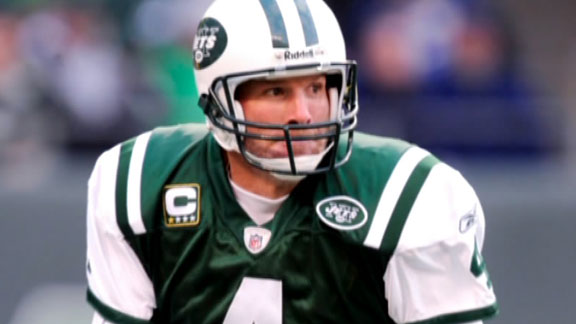 It's only fitting that the final hours of an NFL offseason short on action and long on headache-inducing drama come complete with a mad dash to the finish line.
Leading the way, of course, is Brett Favre, who is apparently a better bet to prolong his streak of headlines than consecutive starts. But since we've grown almost immune to his meanderings, the real fun starts with Eric Mangini, the coach who seems more willing to talk about his decision to keep starting Favre last season than who he will start when the Browns host Favre and the Vikings Sunday.
Then there's former Cowboys star Emmitt Smith effectively throwing Tony Romo under the bus, and Brandon Marshall, who seemed desperate to become a former Bronco, eyeing a contract extension.
Imagine tomorrow, when there's an actual game to talk about.
"

this makes ZERO sense why would you pay a guy more for acting foolish and not giving a hoot for your team ????? denver broncos orginization = MESS

"

-- rocketsandtitans
"

I find it funny that Mangini wants to keep his QB a secret, just because the QBs in question have roughly the same skill set, though Anderson has a stronger arm. Keeping the QB a mystery makes no difference....my Steelers seem to win, even though the rest of the league knows Big Ben's our starter....Mangini's a damn fool.

"

-- DamnTheBCS
"

i don't like farve...i've lost respect for his leadership with all his flip-flops too; but you can't act like he can't ball. he was fire last year before he tore his biceps. his age increases his chances of injury, sure, but i'm not gonna bet against brett farve.

"

-- jiro32