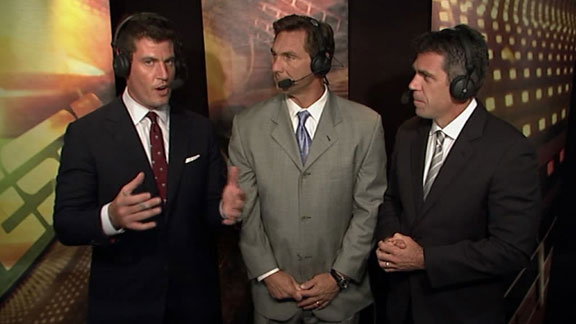 Memo to Penn State: This is how you schedule if you want people to take your program seriously. Playing its second ranked opponent in a row to open the season, and the second of four in a row if Virginia Tech and Oklahoma hang around the rankings, Miami drubbed Georgia Tech 33-17 on Thursday night.
Granted, the Hurricanes had to play the Yellow Jackets and Florida State, last week's victim, at some point in ACC play, but we're not holding that against them. And there are a lot of things of note about the Hurricanes' start. Jacory Harris was barely a blip in SportsNation's most recent Heisman rankings, but it's safe to say he put some distance between himself and Tony Pike. And even before playing the Hokies, the Hurricanes have moved from No. 5 in SportsNation's preseason ACC projections to the overwhelming favorite.
All of which is great. But what we want to know is can we feel good about hating the Hurricanes again? Led by Randy Shannon, these guys seem downright likable, and that's just not the brash, cocky Miami we knew and loved (to hate). It's so bad that even their fans sound reasonable in victory, as seen below.
"

The Canes are not back please stop saying that everyone. We will be "back" if we are undefeated after beating UNC by 28. 2-0 is great, but lets not get ahead of ourselves

"

-- blackmamba248
"

Are very hard fought and inspiring game tonight! My Canes did exactly what they needed to do and did it even better that I actually gave them credit for. 95 yds total! You kidding me?!? Fantastic job by Lovette and the defense! We are only starting on a very long journey but the GT fans that were rabid about how much of a wash FSU was and that we had not played anyone of substance yet can now come back in here and give props where props are due.

"

-- lestat1124
BEST OF THE BEST
Best dancers?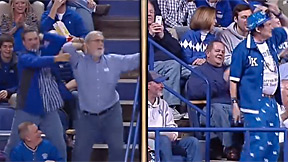 Which fans were better dancers at Tuesday night's Alabama/Kentucky matchup? Vote! »