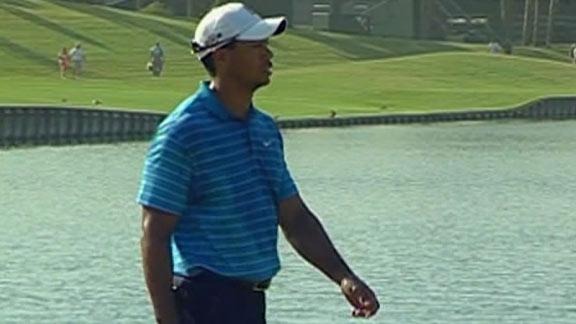 The math is simple (much, much simpler than, say, the Modified Stableford system). If Phil Mickelson wins the Players Championship this weekend and Tiger Woods doesn't finish in the top five, Mickelson adds the world's No. 1 ranking to his green jacket.
Woods has been the world's top-ranked player for five years, a longer stretch than even Roger Federer held down the top spot in tennis. But rankings are only one way to measure athletic superiority. The famed Island Green at Sawgrass offers another. Reports all week have Woods playing awful golf in practice rounds and rumors are circulating about a break with coach Hank Haney. But if you could win big money if a player birdied the 17th hole, who would you want on the tee right now?
Brian (Westborough, MA)
Arnold won his last major when he was 35, Watson when he was 34 (for now). Are we taking it for granted that Tiger will be more like Trevino, Snead and Nicklaus and win majors until he's in his 40s? Even some of the greatest ever stop winning majors at the age Tiger is at now.
Bob Harig
Brian, I think we are taking it for granted. Even Nicklaus won a very small number of his majors after age 35. But remember, Tiger won seven times around the world last year coming off a knee injury. Full transcript