First it was Ndamukong Suh coming up on the outside (or right through the guard and center, as the case may be) to nearly swipe last season's Heisman Trophy. Now we've got Troy Tulowitzki making a late run in the NL MVP race. We don't know if the two things are related, but the Steelers might want to get in touch with Chris Fuamatu Ma'afala, just in case there's something afoot with the 21st letter of the alphabet.
Tulowitzki and the Rockies finally cooled off, sort of, Sunday against the Dodgers. Tulowitzku had only one RBI and struck out three times in a 7-6 loss in 11 innings. Nonetheless, the Rockies are just 1.5 games out in the NL West and Tulowitzki is hitting .371 with 14 home runs this month. But before we get to Tulowitzki's place in the NL MVP race, what is his place in Colorado's MVP race?
"

Tulowitzki is an absolute beast! If he could just stay healthy over a full season, he could win multiple MVPs. Hopefully, he picks up a Gold Glove and a Silver Slugger Award this year, which he rightly deserves.

"

-- jtrms45
BEST OF THE BEST
Best dancers?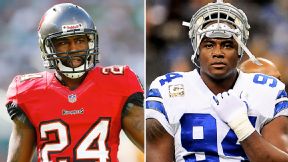 Which player has a brighter NFL future: Darrelle Revis, or DeMarcus Ware? Vote! »