September 21, 2010
Sep
21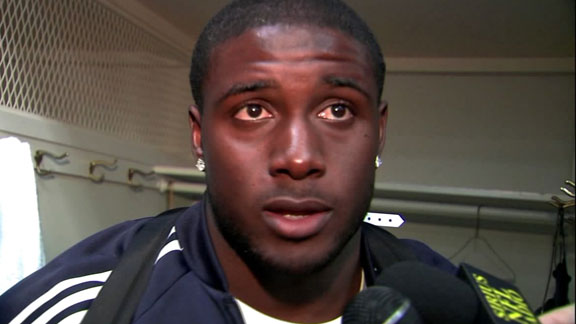 Will the New Orleans Saints ever wish they could vacate their 2006 first-round pick?
Giving back the Heisman Trophy he won by dominating college football for USC in the fall of 2005 almost assuredly wounded Reggie Bush's pride, but the leg injury he sustained in a Week 2 win against the 49ers is of slightly greater concern when it comes to his immediate future. Bush has a Super Bowl ring with the Saints and has produced highlights, but as recently as last week, only 20 percent of SportsNation considered him an NFL star.
Of course, take away the ring, and you could say the same of Jay Cutler and Vince Young, two other big names from the 2006 draft (or Matt Leinart, minus the highlights part). With Cutler off to a quick start for the Bears, is he the best bet of the hyped quartet to thrive?
SprungOnSports (Long Island)
What's the most important think you took from the big Bears win?
ESPN Chicago's Jeff Dickerson

That Martz can win games for this team. And Cutler played his best game ever...in my opinion. Full transcript