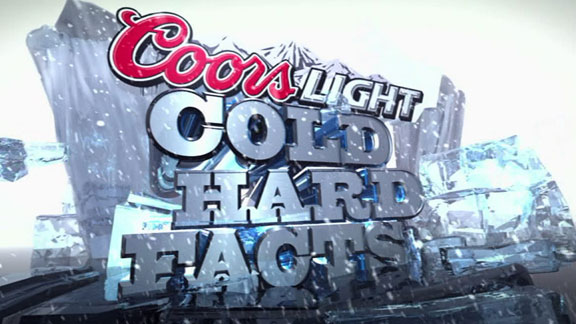 Game 1: SportsNation's burning questions for Vikings at Jets


Robert (Huntsville, Al)
Before the season I said to you that Moss was on my "Never draft" list for fantasy. He is getting older and can't break away like he used to. I have to think that was part of why the Pats traded him.
NFL Insider KC Joyner
Moss is an aging player who took the wrong kind of tack toward getting more money from the Patriots. He's still got a ton of talent (see the TD catch against Revis a few weeks ago) and he still plays when he wants to play, but it isn't a matter of his skills diminishing. Full transcript
Game 2: SportsNation's burning questions for Chiefs at Colts


Molar (Miami)
Bigger surprise, KC 3-0, or Colts 2-2?
Chris Mortensen
I'll say KC 3-0 (and I don't want to hear any arguments about who they've played). The Colts always seem to struggle in one of their games with Jaguars, and the Texans took it to them. Plus, the injuries on defense (and O-line) ... Peyton Manning can keep them competitive. I did speak with someone I respect greatly with the Colts before the year and he did not think anybody in the division, including his team, would win 12 games this year. Full transcript
Game 3: SportsNation's burning questions for Packers at Redskins


Scouts Inc.'s Matt Williamson
He isn't great at all -- but he is the perfect fit for Shanny. Very quick to get his shoulders squared to the line of scrimmage and get downhill with force. If you get him moving left/right, he is done. But he can wear a D down and is punishing. Runs very hard and has power. I said this on CIL last week that I thought he was the better player than Portis when last week's game started. Pass protection is a problem with Torain, so you won't see him in on 3rd downs, but he should be the true starter. Full transcript
Game 4: SportsNation's burning questions for Giants at Texans


Joe (New Jersey)
Is this Giants D for real or will they revert back to the colts game against the texans this week?
NFC East blogger Matt Mosley
I think they have the making of an elite pass rush, but the Texans will be a good test. Houston couldn't get much done against the Cowboys. It will be interesting to see how they attack the Giants. The Giants want to bring a ton of pressure up the middle. With Kiwanuka out, look for Canty to take on an even bigger role. Just something I'm hearing from my Giants peeps. Full transcript