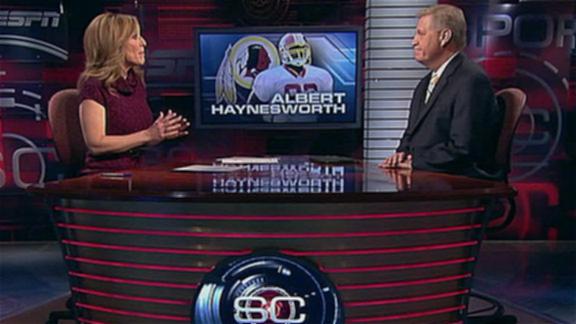 It's something of an understatement to say that Albert Haynesworth and the Washington Redskins don't get along.
Now, however, their contentious relationship may have ended. Haynesworth was suspended for the final four games of the regular season because of "conduct detrimental to the club," which includes skipping workouts, speaking out against his role in the defense and possibly taking plays off. The lineman's $100 million contract now looms over the team even more so than usual -- it's tough enough to justify that much money when a player is contributing, but when things have gotten so bad that he's been practically kicked off the team, it's basically impossible. Haynesworth is a big-time talent when well-deployed and motivated, but is he worth the headache?
"I don't see how people can defend Haynesworth here, blaming the coaches and owner for how he is acting. True the skins should have never given him so much money, the owner is a fool. True the defensive scheme you run best works if you run it revolved around your players and their abilities, bad coaching move. But what Haynesworth has done is inexcusable. He is acting like a little kid and needs to grow up" -- ckoch28
"It is about time... [Mike] Shanahan is a great coach who has proven himself in two Super Bowl wins with a team that played for the team and not for the name on the back of the jsersey. Haynesworth has been bad from the time he went to Washington, got lucky with the 100 million dollar contract and has done nothing to earn that or the 21 miliion dollar bonus." -- MMA 1987
BEST OF THE BEST
Revis vs. Ware?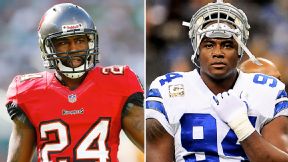 Which player has a brighter NFL future: Darrelle Revis, or DeMarcus Ware? Vote! »