The AFC East sent two teams to the playoffs: the exceedingly dominant New England Patriots and the ever-dangerous New York Jets. The Dolphins and Bills were disappointments, although Miami did pull off the odd feat of going 6-2 on the road and 1-7 at home. What grade would you give each team in the AFC East for the 2010 season? Cast your vote now!
AFC Grades: North | South | West | NFC Grades: East | North | South | West
---
Buffalo Bills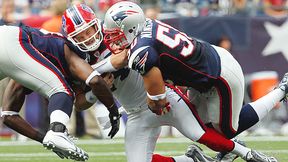 The Bills gave some teams a scare and lost some close matchups, but that's cold comfort to Bills fans after yet another losing season.

---
Miami Dolphins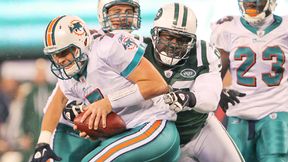 The Dolphins struggled to find an answer at quarterback, were hapless at home and found themselves enduring yet another lost season.

---
New York Jets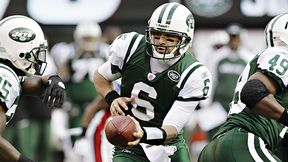 The Jets struggled in midseason and have yet to live up to their preseason hype, but they've got another shot with an 11-5 record and playoff berth.

---
New England Patriots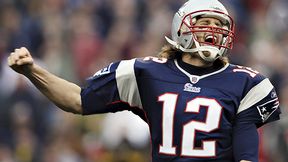 A surprising loss to the Browns seemed to awaken the Patriots, as they looked at times like their record-breaking 2007 team.