Initially the NFC North looked like it was going to be all Favre, all the time, but the real story wasn't anywhere near Minnesota. Detroit performed reasonably well with a cast of young talent, the Packers rode Aaron Rodgers' arm to a playoff spot, and the Bears surprised everyone by getting the NFC's No. 2 seed in the playoffs. What grade would you give each team in the NFC North? Cast your vote now!
AFC Grades: East | North | South | West | NFC Grades: East | South | West
---
Minnesota Vikings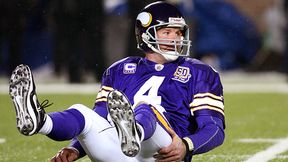 Brett Favre's swan song with the Vikings ended up being a disaster -- the veteran QB never found his groove, and the Vikings paid the price.

---
Detroit Lions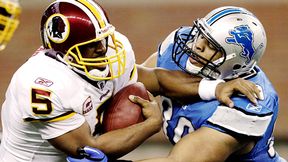 The Lions aren't a good team just yet, but they're at least semi-respectable -- and any team that ignores Ndamukong Suh does so at its peril.

---
Green Bay Packers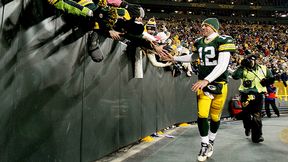 The Packers needed two wins in their last two games to make the playoffs and got them, including a close call against the rival Bears.

---
Chicago Bears
Fans may have their issues with Lovie Smith and Jay Cutler, but the coach and his QB led the Bears to a first-round bye in the playoffs.