With the exception of the hapless Panthers, who rode a 2-14 record to the No. 1 pick in the 2011 draft, the NFC South was competitive until the end. The Falcons are the No. 1 seed in the NFC, the Saints made the playoffs as a wild-card team, and the Buccaneers barely missed the playoffs despite a 10-6 record. What grade would you give each team in the NFC South? Cast your vote now!
AFC Grades: East | North | South | West | NFC Grades: East | North | West
---
Carolina Panthers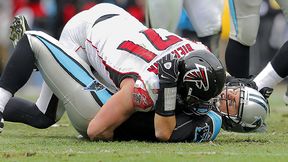 The only good thing about the Panthers this season is that their haplessness will allow them their choice of marquee prospects in the 2011 NFL draft.

---
Tampa Bay Buccaneers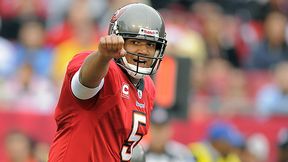 Josh Freeman certainly resembled an elite QB this season, and the Buccaneers will be a force to be reckoned with if he turns the corner.

---
New Orleans Saints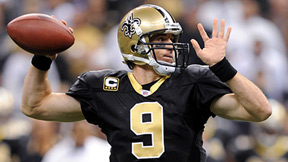 Drew Brees reached a career high in INTs this season, but he's still Drew Brees, and the Saints are still able to defend their title.

---
Atlanta Falcons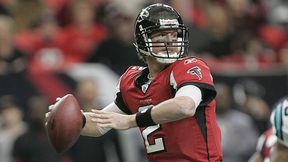 The Falcons were seldom dominant but made few mistakes and shut down opponents' offenses to the tune of a 13-3 record.