2. Will Tony Romo excel next season?
The Cowboys put on a pretty impressive second-half performance this season,which could have been even better had Tony Romo been healthy. Now that Romo says he wishes the "season would start today" what do you expect out of the modern face of the Cowboys' franchise in 2011?.
"Romo is a tad overrated but he is still better than most NFL starters. He is the least of the problems we have right now. How about we fix our defense that gave up all-time highs in yards and points allowed before we worry about the quarterback play?" -- SN commenter thedude0612
BEST OF THE BEST
Revis vs. Ware?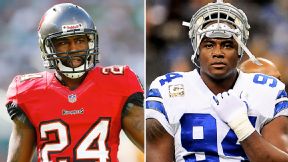 Which player has a brighter NFL future: Darrelle Revis, or DeMarcus Ware? Vote! »