Bud Selig was in the news again Thursday, even without taking over any teams. Selig made it sound as though playoff expansion is almost inevitable. The new format apparently would include just two additional teams, although it remains to be seen whether the wild-card round would be a winner-take-all or best-of-three format.
PollCenter: Which league has the best playoff format?
"Yep, finish the job of thoroughly destroying everything unique and enjoyable about MLB, Bud ... no reason to stop doing the bang-up job you've been doing at that." -- SN commenter RoastK
---
Would this be the right move?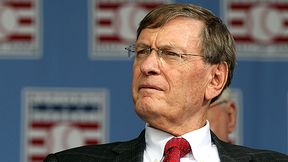 The postseason field would grow under the new plan, but division titles would also become more important. Is it a good idea or a bad idea?

---
Should it be winner-take-all?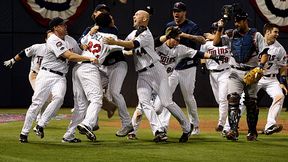 As all these celebrating Twins suggest, one-game playoffs can be a lot of fun, but should a real playoff round be less random?