Maybe it's Dirk Nowitzki, or perhaps Tim Thomas and his magic stick, but we just can't get defense off our minds today. Right now, NFL defense involves more legal motions than players in motion, but people will eventually start hitting each other again. Quarterbacks aside, how valuable is great defense? Vote below and rank the NFL's best defenders.
---
Which side of the line?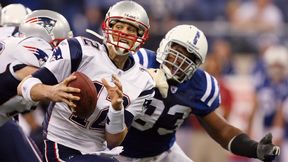 Do you want a guy like Dwight Freeney rushing the passer, or do you want the guy protecting a quarterback from Freeney?

---
Making tackles or breaking them?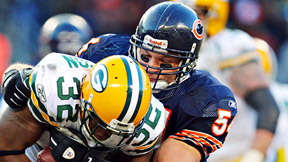 The Bears have a history of dominant linebackers like Brian Urlacher, but are those more valuable than the franchise running backs they tackle?

---
Gridiron diva or ... gridiron diva?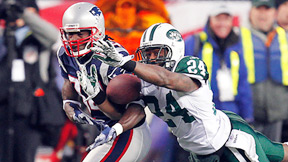 You may get an ego no matter which way you go, but do you want the big-play receiver or the shutdown corner like Darrelle Revis?

---
Who owns the middle?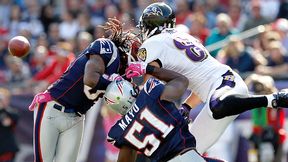 The middle of the field is no place for the skittish, but are you taking a big hitter like Brandon Meriweather or the safety valve making catches?