You know it's finals time when the rivalry between the two cities in question manifests itself in weird ways. Take the temporary renaming of Boston Pizza, which has 62 locations in British Columbia, to Vancouver Pizza. Not a bad marketing idea in a series that could get heated very quickly. Game 1 kicks off Wednesday night, with the Sedin twins trying to figure out the goaltending puzzle that is Tim Thomas. The NHL playoffs have been pretty exciting so far, and we don't expect the finals to disappoint.
"If the Canucks can deal with the smothering all-team defense of Nashville, then they will be able to fight through Boston. I saw most of the Tampa-Boston series and except for that Game 7, I wasn't impressed by the D in front of Thomas. I saw Thomas making unbelievable saves because the Lightning were penetrating fairly easily. Not something the Bruins can think they can get away with in this series." -- SN commenter chinapilot
---
Better goaltender?
Both Roberto Luongo and Tim Thomas have distinguished themselves in goal, but which would you rather have?

---
Better coach?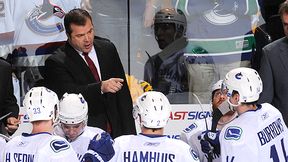 Neither Alain Vigneault nor Claude Julien has ever been to the Stanley Cup finals before. Which coach is better prepared?

---
Better defense?
Zdeno Chara and Kevin Bieska will be patrolling the ice defensively for the Bruins and Canucks, respectively.

---
Henrik or Daniel?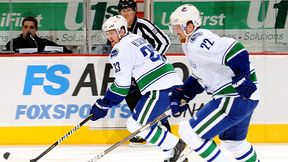 Henrik's the passer and Daniel's the scorer, but the Canucks would be lost without either. Which twin would you rather have on your team?