It's only appropriate that Shaquille O'Neal, a man as well-known for his personality as his basketball skills, announced his retirement on his Twitter account, thanking his fans and telling them he'd see them soon. Shaq has been contributing to teams like the Cavaliers and Celtics in a support role during the past few years, but let's not forget that in his prime, he was a devastating force both offensively and defensively. He owns the highest field goal percentage in NBA history and once brought down an entire backboard. We'll probably see him around, but for now, we bid you a fond farewell, Shaq. You were indeed "very quotatious."
"Ok, it's debatable whether or not Shaq was the most dominant player/best center of all time. But there's no debating who had the best nicknames." -- SN commenter flashbang11
"Whether you liked him or not, Shaq was always entertaining and made the game interesting and exciting while he was on the court. Not enough is said about his charity and volunteer work. It was fantastic getting to watch Shaq throughout his career. His HoF induction speech should be fantastic. Thanks for a remarkable career, Big Cactus/Aristotle/Shamrock." -- SN commenter achtunga3
"One of the best big men and hands down the most charismatic player to play in the NBA. People will always remember Shaq for being a giant on the court and a big teddy bear off it. Best of luck on your retirement. I cant think of one person who doesnt like this big guy. Great career." -- SN commenter ATLBirdDirtyDogs
---
Best center?
Shaquille O'Neal was a dominant force in his career, becoming the face of the center position for an entire generation.

---
Best ever?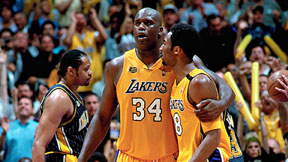 Shaq may even be in the conversation for greatest player ever. Teams had to struggle to find a solution for him during his Lakers days.

---
More dominant?
Feared as both a shot-blocker and a scorer, Shaq's only real weakness was his free throw percentage -- he has the third-worst mark of all time.

---
Could he have played longer?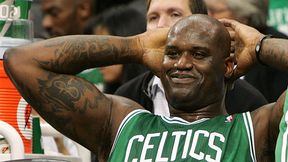 Shaq is retiring about a year earlier than his preseason prediction of more than 700 days left in his career. Could he have suited up for a few more years?

---
Big personality?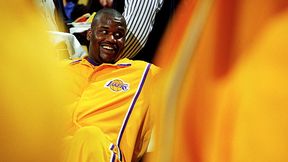 Never a man to limit his interests, Shaq has dabbled in MMA, law enforcement and a host of other things outside basketball. How will you remember him?