If you're a fan of Boston sports, congratulations. If your allegiances lie elsewhere, well, we'll get through this together. One city's domination of American sports continued as the Bruins captured the Stanley Cup for the first time since 1972 behind another stellar effort from Tim Thomas. That's seven titles for Boston since 2002, enough to rank. Just for the mental health of fans elsewhere, can the New England Revolution play Barcelona?
"Tim Thomas is now a Boston legend, along with the likes of Bobby Orr, Phil Esposito and Raymond Bourque." -- SN commenter Vancouver_Turtles_Dive_Team
---
Does his sandwich get capicola?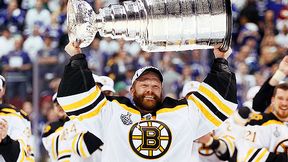 If you've seen the commercial, you know what that means when it comes to Tim Thomas. Does a Conn Smythe trump other Beantown exploits?

---
Thomas or Dirk Nowitzki?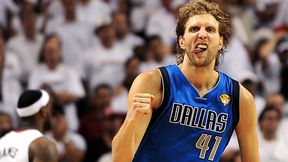 It's rare an American wins the Conn Smythe, but not as rare as a German being NBA Finals MVP. Which star had more to do with a title?

---
Just a beginning for Thomas?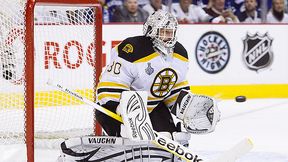 Believe it or not, Thomas is just a year younger than Jason Kidd. But with 307 NHL starts on his legs, will he continue aging gracefully?

---
What about the other Bruins?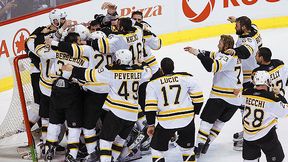 Thomas clearly deserved the Conn Smythe, but he didn't do it alone. Who was the most valuable contributor among the guys not wearing masks?