We're still more than a month away from the Broncos and Raiders wrapping up a Monday Night Football doubleheader in Week 1 of the NFL regular season, but some reports suggest Tim Tebow is already in danger of losing the starting job -- the same job that all those Kyle Orton trade rumors seemed to suggest was Tebow's to lose.
"There are maybe a half dozen QBs in the league that can win with the worst defense ever. None of them are named Tebow or Orton. Fix the defense and shut up about which mediocre-at-best QB should start." -- SN commenter sterlina
---
The answer or the problem?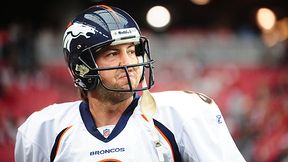 Reports suggest Orton has been winning first-team snaps in practice. Should the Broncos just go with the veteran who tossed 20 touchdowns last season?

---
Does it matter who plays?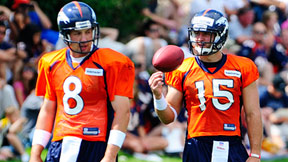 Presumably the argument for Orton centers on giving the team a better chance to win now than a young player with a learning curve. But is "win now" a relative term for the Broncos?

---
What about the big picture?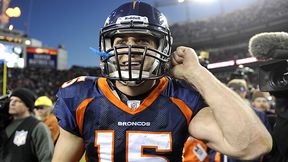 Maybe Tebow wins the job to start this season. Maybe he doesn't. But if we're looking years down the road, how optimistic are you about his future?

---
Best chance to beat Heisman jinx?
Cam Newton and Tim Tebow were unstoppable in college, but they're getting started on trying to be more like Sam Bradford than Danny Wuerffel in translating Heisman success to NFL glory.