Chris Johnson might not be fond of fake Titans fans, but he's looking at some very real money coming his way from the team after agreeing on an extension reportedly worth $30 million guaranteed (and $53 million total). Not bad for a guy who trails Tyrone Wheatley and Napoleon Kaufman on the all-time rushing list. But will he still be running strong when the extended deal runs out after 2016?
"I'm glad the Titans finally got off of some cash to keep the face of the franchise. Very uncharacteristic. Too much money? Maybe, but he is the Titans. Who else on the roster gets any press whatsoever?" -- SN commenter countryquarterback
"Just another reason the Titans will continue to be losers. He had two years left on a contract and was refusing to play. Don't think other players on that team will take notice? Yeah, right." -- SN commenter steelerfuin
---
The best back for the money?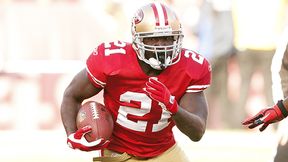 Most fans would say Chris Johnson is a better running back than Frank Gore (above) or DeAngelo Williams, but how much better when dollars are factored in?

---
Chris Johnson or Larry Fitzgerald?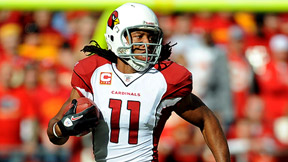 Johnson made it clear he wanted to be paid like one of the league's top playmakers, a market Larry Fitzgerald's (above) recent contract seemed to set.

---
Will Johnson get to 2016?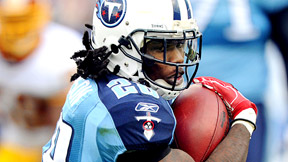 Johnson would be in his ninth season in 2016. Emmitt Smith rushed for 1,332 yards in his ninth season. On the other hand, Shaun Alexander rushed for 24 and then vanished from the scene.

---
The deal the Titans had to make?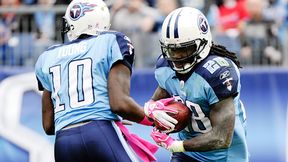 Vince Young? Gone. Albert Haynesworth? Gone. Jake Locker? Young. Did the Titans have to make this deal to keep a face of their franchise?