The first NHL preseason game is just a little more than a week away, but Sidney Crosby won't be in the lineup when the Penguins face the Red Wings in their exhibition opener. And judging by Crosby's first public comments in months, there's no way of knowing just when he will return from the concussionlike symptoms that still bother him. For all the talk of Peyton Manning, would anything hurt a league more than the NHL losing Crosby?
"I'm a lifelong Flyers fan, and even I would like to see him return 100 percent, even if it's a detriment to the team I root for." -- SN commenter XPSANA
"Crosby is important to the sport of hockey, true. But he'll forever remain a sad, whining, annoying gnat with his absolute refusal to simply admit that the hits he took were clean -- and that the second one was more his fault than anything else (he turned without looking into Steckyl rushing up ice)." -- SN commenter optoutman
---
Will Crosby ever be the same player?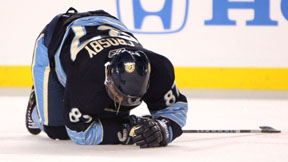 Before the injuries, Crosby was on pace for his first 60-goal season on top of the Stanley Cup, Hart Trophy and Olympic gold medal he already had won before turning 24.

---
When will we see Crosby again?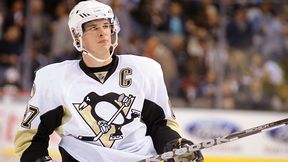 In meeting with the media this week, Crosby gave no timetable for a possible return. What do you expect?

---
What constitutes good news?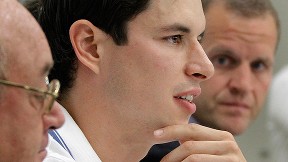 Even in talking in generally optimistic terms, Crosby said there's a "slight chance" he might never play again. So was Wednesday good news or bad news?

---
Should the NHL ban all head shots?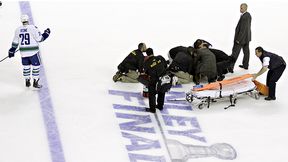 Images like this of Nathan Horton are part of the reason head shots are such an issue in the NHL. Crosby said banning head shots wouldn't adversely affect the sport.