September 14, 2011
Sep
14
One of the longest streaks of consistent greatness in sports came to an end when Peyton Manning didn't take the field for the Colts in Week 1 of the NFL season. But we've still got Mariano Rivera. The relief ace reached 600 career saves by finishing off Tuesday's win against the Mariners. So as Rivera moves within one save of Trevor Hoffman's all-time record, is he a great closer or a great pitcher? More: Rank the greatest closers of all time.
"The way this guy carries himself on and off the field is how every pro athlete should strive to be like. Never has there been one negative thing about him in the media, he has dominated since day one and has pitched in the toughest era in baseball, the steroid era, as well as the best division in baseball for the past 20 years. He will go down as the greatest closer and could debate he is a top-five pitcher of all time." -- SN commenter JoePa13540
---
One of the best of all time?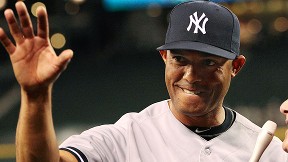 Rivera has logged more than 1,200 career innings in the regular season, but can you be an all-time great pitcher when they come one at a time?

---
Is 300 still more than 600 in pitching?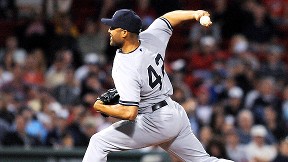 Rivera is just the second pitcher in baseball history to reach 600 career saves, and no other active pitcher is within 250 of that mark.

---
Warmer welcome in Cooperstown?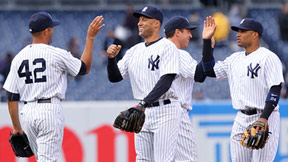 Derek Jeter took over the full-time job at shortstop for the Yankees in 1996, the same year Rivera was wrapping up his apprenticeship behind John Wetteland.

---
Who is the most valuable Yankee?
We're talking a lot of history, but Rivera remains pretty darn good in the present. Given bullpen depth, or lack thereof, is he the most valuable Yankee?