September 19, 2011
Sep
19
You know who's starting to feel pretty good about themselves at the moment? SEC defensive coordinators. You never saw Cam Newton throw for 400 yards against their teams. Newton topped 400 yards for the second time in as many NFL starts, but he also threw three interceptions in the Carolina Panthers' 30-23 loss to the Packers. So is it possible that a rookie could throw for 854 yards in his first two starts and not be the best in his class?
"There is no reason for all the hype with Cam Newton. Anyone who throws 40-plus times in a game is going to put up big yardage. The running backs only carried the ball a combined 11 times. He threw 3 interceptions and 1 touchdown. Nothing to be excited about." -- SN commenter PhinzFan89
"I'm not a big Cam fan, but some of the haters are amazing. If this were Clausen -- same stats, same record -- everyone would be singing his praises. Some people just have to eat crow and face the fact that they were wrong." -- SN commenter DrAJReed
---
Who was Week 2's best rookie QB?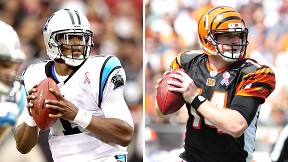 We'll leave Blaine Gabbert out of the mix for now, but did Newton's day top Andy Dalton's big numbers in a loss to the Broncos?

---
Who wins the race in the long run?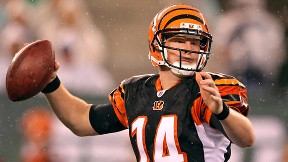 A couple of weeks before the start of the regular season, 54 percent of SN picked Dalton to have a better career. What say you now?

---
What about the guy at Stanford?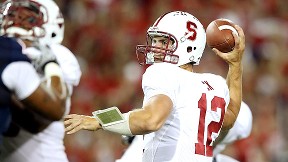 Newton and Dalton both look like they could be long-term answers for their respective teams, but would you take either over Andrew Luck?

---
What defined Newton's second start?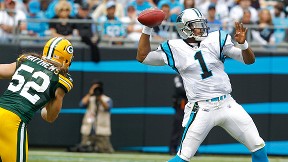 Newton bettered his own yardage from Week 1, but do turnovers represent a rookie taking a step back?