September 29, 2011
Sep
29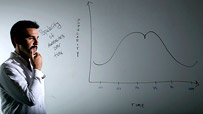 Dr. Aaron Perlut contemplates all things mustache.
Welcome to SportsNation! On Thursday, Dr. Aaron Perlut of the American Mustache Institute stops by to chat about glorious mustaches. A man with knowledge of everything, from low density performance enhancing mustaches to unnecessary biking shorts and the shooting percentages of NBA point guards, Dr. Perlut can answer your queries.
With nominations still open for the Robert Goulet Memorial Mustached American of the Year Award and along with Thursday's announcement that Chicago has been named America's Most Mustache Friendly City, it's a good time to be in the mustache business.
Send your questions now and join Dr. Perlut Thursday at noon ET!
More Special Guests: Previous chats | SportsNation