The expected pitching duel between Justin Verlander and CC Sabathia never quite developed in Game 3 between the Tigers and Yankees. Verlander was sharp enough, striking out 11 in eight innings and earning the win to put his team within a game of the ALCS, but Sabathia was gone shy of six full innings after allowing six walks and seven hits.
"I do agree that Sabathia wasn't getting quite the same calls that Verlander was -- Sabathia made some pitches that were right on the black and didn't get the call -- but in the end, like Sabathia said, 'That's baseball.' You can't use the umpire as an excuse." -- SN commenter nksj28
---
Did the strike zone beat Sabathia?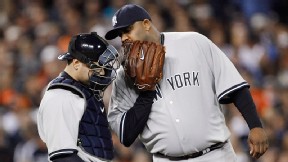 "I actually thought [Sabathia] made good pitches and I thought the zone was small. No disrespect to anyone, but that's what I thought." -- Yankees manager Joe Girardi.

---
Is October not Sabathia's month?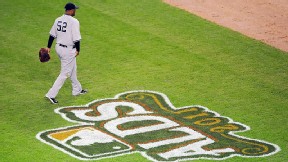 It's not as if Sabathia can't pitch October gems -- he was 2-0 with a 1.13 ERA in the 2009 ALCS. But how do you explain one of baseball's best aces generally struggling?

---
The incredible shrinking strike zone?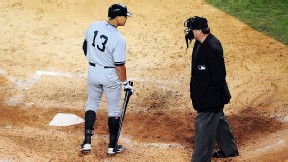 Verlander worked with the same strike zone, so maybe it wasn't a deciding factor. But is an umpire squeezing aces more annoying than a referee sending stars to the bench?