It's not quite like counting down the days to Thanksgiving, or even the next "Madden" release, but we're only a week away from the first BCS standings of the season in college football. Brad Edwards breaks down what to expect from the initial numbers in the video above, but what's your forecast for how things will look down the road? More: Rank your Top 25.
"Wisconsin is a fraud: UNLV, Oregon State, Northern Illinois, South Dakota and Nebraska. Six straight home games to start the season. No championship team does this." -- SN commenter californiawest
"The only thing that matters to me is that the BCS National Championship will be played in Tuscaloosa, Alabama on November 5, 2011." -- SN commenter LOU_THE_MAN
---
Contenders or pretenders?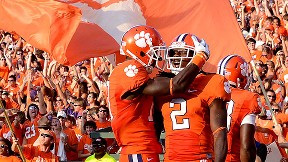 The top eight teams remain unbeaten, but are LSU, Alabama, Oklahoma, Wisconsin, Boise State, Oklahoma State, Stanford and Clemson all championship material?

---
Will the math work out in the end?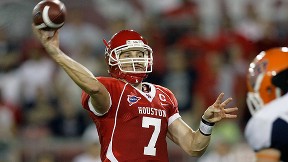 There are 13 undefeated teams in the AP Top 25, including No. 25 Houston (6-0). How many will there be when bowl bids are handed out?

---
Is LSU at Alabama a semifinal?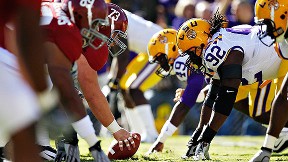 The SEC's five consecutive national titles have come at the expense of opponents from the Big Ten (twice), Big 12 (twice) and what's now the Pac-12.