The NFC South is holding a private party this weekend, and you can't get in without a franchise quarterback. Drew Brees and the Saints visit Josh Freeman and the Buccaneers, while Cam Newton and the Panthers travel to face Matt Ryan and the Falcons in a weekend of divisional games. Does any division have a better quartet? Fantasy vote: What to do with Freeman?
"I'm sorry Panthers fans, but if we held Aaron Rodgers to two touchdowns and put Mike Vick out of the game, then Cam Newton's future at the Georgia Dome doesn't look too promising." -- SN commenter rjharrington24
"Carolina will stack eight in the box and dare Ryan to beat them, which he hasn't really done to any team yet." -- SN commenter Roys3428
---
The pick of the franchise quarterbacks?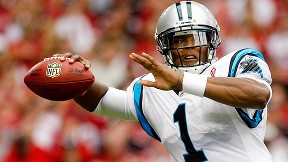 Drew Brees is sort of the quarterback emeritus in the division, but is Cam Newton the best bet for success among the three young guys?

---
Who puts on the best show?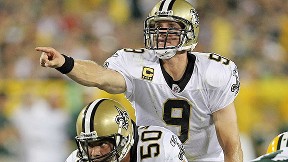 Bringing Brees back into the equation, does he still put on the best show in charge of the high-flying Saints?

---
Which team wins the division?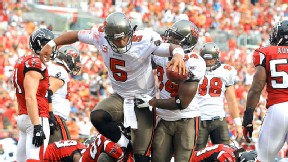 The Saints could emerge from Week 6 with a two-game lead on the rest of the division, or they could find themselves tied with Freeman's Bucs.