Tom Brady and Bill Belichick have as many wins together as any quarterback and coach in the Super Bowl era, but do they owe getting there this week to some bad chemistry between Cowboys coach Jason Garrett and quarterback Tony Romo? With a three-point lead and the ball in his team's territory, Garrett called three consecutive running plays that picked up no yards. The Cowboys punted, Brady engineered a touchdown drive and there's your history.
"You play to win the game. How many times have you seen the same tactic fail to know its a bad idea? Give a guy like Brady -- or Rodgers, Manning, Brees, etc. -- any time at all on the clock and you're begging to lose the game. " -- SN commenter isthisonegood
"When the Cowboys throw the ball at the end of games, it's 'No, you're supposed to run the ball so Romo won't throw INTS and protect the lead.' When they run the ball it's, 'No, you're supposed to play to win because this team can't run.' You can't have it both ways." -- SN commenter StarsTrojan1
---
Did Garrett make the right call?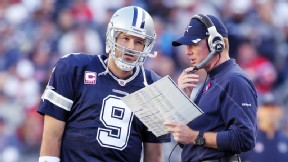 With Romo's previous fourth-quarter work as evidence, did Garrett make the right call going conservative?

---
Is Andy Dalton the best rookie?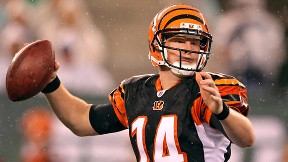 Cam Newton looks mighty good, but do four wins and a better quarterback rating make Andy Dalton the best rookie quarterback?

---
Time to bench Donovan McNabb?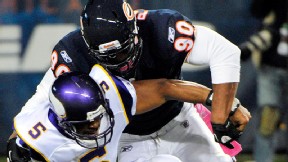 Speaking of rookies, do images of Donovan McNabb like the one above suggest it's time to give Christian Ponder a starting job?

---
Will Rex Grossman be impeached?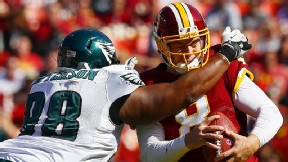 The nation's capital is often kind to incumbents, but will Rex Grossman get kicked out of the starting job after he was benched during a loss to the Eagles?

---
End of the line for Raiders?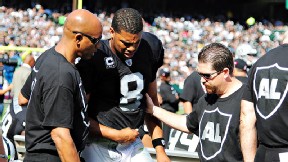 The Raiders are 4-2 and hot on the heels of the Chargers in the AFC West, but they may be without Jason Campbell for the rest of the season after he broke his collarbone.