We've finally arrived at Game 1 of the World Series, and we're fresh out of actual baseball analysis. Honestly, what can anyone really add to Tim Kurkjian talking pitching, Jerry Crasnick and Richard Durrett debating aces and David Schoenfield breaking down Nelson Cruz and David Freese? So we're turning our attention away from the field as Dallas (yes, we know it's actually Arlington) and St. Louis enter the SportsNation spotlight.
---
Better ballpark?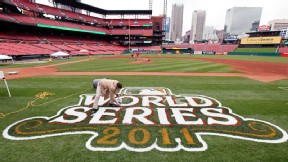 Thanks to the All-Star Game, Busch Stadium is the site of Game 1 tonight, but is the home of the Cardinals better than the home of the Rangers?

---
Better baseball fans?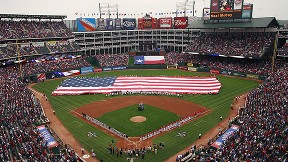 Fans in Texas are getting used to this World Series stuff. Do they get credit for sticking with a team that has never won a title?

---
Scarier pitching legend?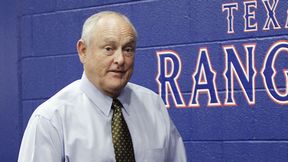 Rangers owner Nolan Ryan is only slightly less intimidating in the front row of the stands than he was on the mound. But did the Cardinals have an even more fearsome ace?

---
Better championship offense?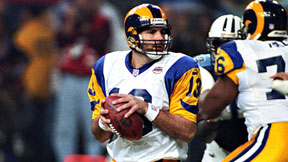 Both the Cardinals and Rangers can wear out a scoreboard, but these cities have seen championship offenses at their finest. Were Kurt Warner's Rams the best?