The Notre Dame-USC rivalry is just another game? Those are fighting words for fans of the Fighting Irish and Trojans. Or they would be fighting words, if they didn't come from one of their own. It was USC athletic director Pat Haden, a veteran of the classic pairing, who suggested the game holds little meaning for today's players. Is he right?
"Who cares about the 70s, it's 2011. These teams are irrelevant for various reasons both good and bad." -- SN commenter djjohnson921
"I love the way haters come out against ND and USC, but they still seek us out. We may be down a little but we still draw the nation's attention. I see our game as brothers fighting it out for bragging rights." -- SN commenter Charles5482
---
Still a meaningful rivalry?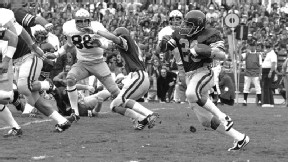 This season's game pits two unranked teams, although both the 5-1 Trojans and 4-2 Irish have shown some promise. Does history carry this rivalry through an uncertain present?

---
Brian Kelly or Lane Kiffin?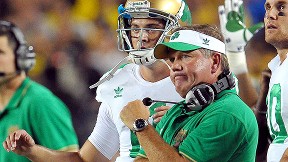 Lane Kiffin inherited a program with recent success and a future clouded by NCAA sanctions. Brian Kelly took over a program with no off-field concerns but little recent on-field success.

---
Two teams everyone else loves to hate?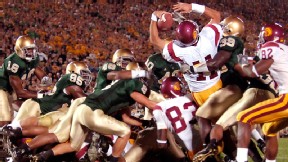 Like the Yankees and Red Sox or Celtics and Lakers, USC and Notre Dame have a lot of fans across the nation -- and a lot of people who can't stand them.

---
Best nonconference rivalry?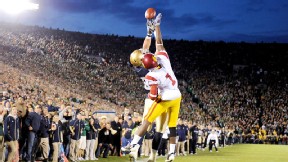 USC has a crosstown conference rivalry with UCLA, but is the annual nonconference showdown against Notre Dame one of the best in football?